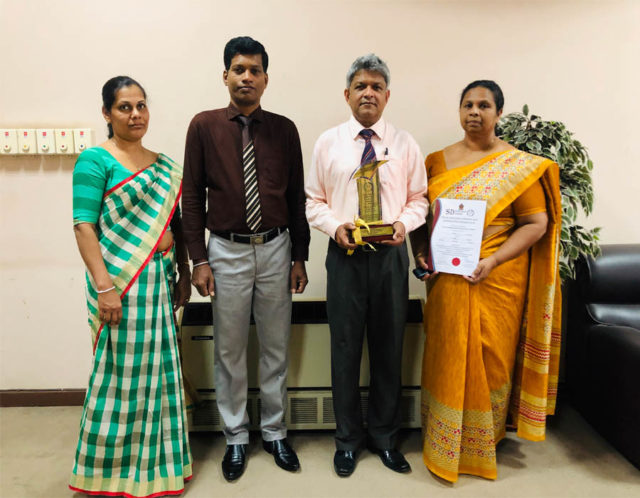 Department of Labour, Ministry of Labour and Foreign Employment  and the Department of Petroleum Resources Development recently honoured the Biyagama Export Processing Zone of the Board of Investment of Sri Lanka by awarding a Silver Award for achieving a very high standard in "Social Standard and Workplace Cooperation".
This award was very significant because there has been an international trend  for countries to uphold the highest standards of industrial relations in work places.
The award it is an annual event that covers 4 sectors including Plantation, Manufacturing, Services and Apparel.  The participating enterprises are categorized as being Large, Medium or Small Scale, depending on the size of their respective work forces.
The development of harmonious labour relations has become a discipline in its own right and enterprises now seek to develop an ongoing dialogue between workers and management. Furthermore with the need to secure timely production and supply discerning global markets without any delay, it is a prerequisite that production deadlines are met.  Harmonious relations within the workplace therefore, is necessary and indeed a vital component to any modern economy.  Hence it is important that both management and the workforces of enterprises are clear on the need to work together to achieve the enterprise's success.
This competition was aimed at identifying the extent to which there was mutual understanding between the employer and employee, the ability to understand the opinion of others and team work within the organization.
The Panel included experts from multi-disciplinary professions appointed by the Department of Labour.
The competition was held at Sri Lanka Foundation Institute (SLFI), Colombo recently under the patronage of the Secretary to the Ministry of Labour, Foreign Employment and Petroleum Resources Development.