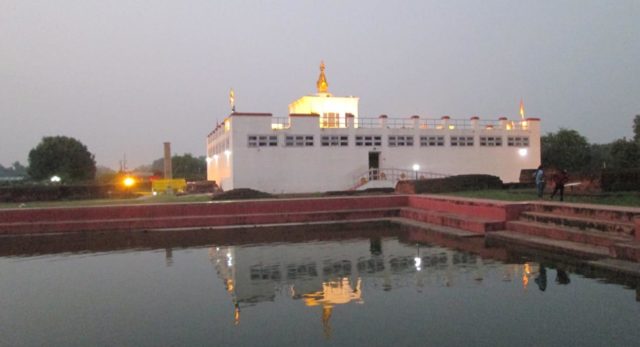 BITM 2019 introduction
An opportunity is provided by the Buddhist International Travel Mart 2019(BITM) through the Buddhist Travel Mart, for Buddhist pilgrims to explore Lumbini, the birthplace of Gautam Buddha. This event will highlight the message of Nepal's position as the centre for world peace and a gateway to important Buddhist circuits. It will also create the opportunity for niche market of pilgrimage in Nepal and help to expand the travel product that will help develop Lumbini as the most important religious travel destination.
Who will be benefitted?
The main intension of organizing this event is to develop Lumbini as a must visit destination for all spiritual human beings in the world, and also help the local people economically by allowing them to sell their local products in and around Lumbini. With this spiritual theme as well as the idea of Buddhist pilgrimage, the tourism entrepreneurs will be able to expand their products in Nepal. In addition local hotels, restaurants, transport operators and airline,companies will have additional opportunities.
Who are involved?
Ministry of Culture, Tourism and Civil Aviation is involved as the Chair of the main organizing committee. Nepal Tourism Board is working as an organizing partner, whereas Natta together with all tourism related stakeholders, is working as the implementing partner. In addition there are other travel related government, non-government, semi government and international non-governmental organizations who are members of the main organizing committee.
How to be part of it
All tourism entrepreneurs in Nepal can participate, as sellers in the Buddhist International Travel Mart (BITM). Sellers will have the opportunity to do business directly with the buyers from around the global travel market. Tour operators from abroad can participate as buyers. The buyers will get direct approach to meet the sellers at the mart. Registered participants and sponsors will get access to the conference and the mart venue but not in the B2B session. Volunteers will have access according to their schedule.
Venue:
Inauguration is scheduled at Lumbini, the sacred garden; the birthplace of Gautam Buddha as well as the conference will be followed by B2B session.
B2B event
This is the key platform where buyers meet sellers as per their schedule and prefix meeting.
Inauguration ceremony
There will be spiritual preaching and motivational speech from spiritual gurus immediately after the inauguration program and the conference at Lumbini will be addressed by travel gurus.
There will be participation from national and international travel media, travel bloggers, travel writers, TV journalist and media to highlight the mart.
EXPECTED OUTCOMES
Buddhist International Travel Mart (BITM) is expected to establish Nepal as a premium Buddhist pilgrimage destination as well as a spiritual destination. The event will have following outcomes:
This event will help to increse tourist arrivals in the country. BITM will acquaint leading tour operators with Nepali tourism products and services. This event will develop Buddhist pilgrimage tourism as a niche tourism product in Nepal. It will help to diversify Nepalese tourism activities that had been established only in few areas of the country. This will be beneficial to generate new business opportunities for tourism enterprises. It will also support the livelihood of the people living in and around Buddhist heritage sites by offering them a viable sources of income generation. Ultimately, it will establish Buddhist Pilgrimage and spiritual tourism as a niche product where Nepal has comparative advantage among other countries. Another expectation from this event will be promotion of hidden Buddhist heritage sites and monuments.