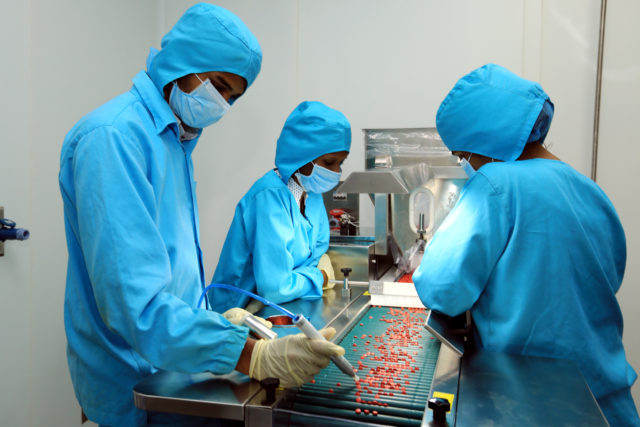 The Board of Investment of Sri Lanka's Kandy Industrial Park (KIP), located in Kengalle, Kundasale Divisional Secretariat in the Kandy District, in the Central province of Sri Lanka, contributing a total of US$ 93 million worth of direct exports earning in 2017, and an additional US$ 3million in direct exports, has emerged as a major economic centre in the Central Province and an important contributor to the national economy.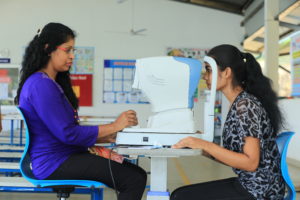 The Industrial Park became operational in 1995 and its total extent is of 207 acres, of which 85 acres are dedicated to industrial use.  A total of 75.5 acres of land in the industrial area are already utilized and productive. The working population in the Industrial Park currently stands at 8,506 of which 71% are women.
The advantages of the Zone for enterprises are facilities including the security, lighting, excellent communications as well as power supply and the availability of solar power and pipe bourne water.  In addition there is a centralized administrative complex linked to the relevant departments of the BOI as well as other important facilities such as Investor Services, banking, postal and port cargo handling services.
Currently 26 enterprises are located at the Industrial Park, and the main sectors represented include the manufacture of garments, pharmaceuticals, Cosmetics, panel boards and agro-processing.
Among the enterprises located at the Kandy Industrial Park are Celogen Lanka Pvt Ltd which has recently built a US$ 6.6 million plant at Pallekelle.  This BOI project is a joint venture between Sri Lanka and India.
Celogen's pharmaceutical plant manufactures a wide range of medical tablets including metformin, Losartan potassium and Atorvastatin capsules.
This plant plays a vital role to the country since it contributes significantly towards import substitution of pharmaceutical products.  Sri Lanka imports annually US$1 billion worth of pharmaceutical products.
Another company located at the Kandy Zone is 4Ever Skin Naturals (Pvt) Ltd which is an enterprise engaged in the manufacture of well-known cosmetics products including face washes, body milks, creams and cleansing milks.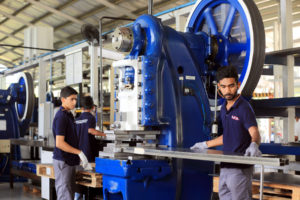 Another significant enterprise located at the Kandy Industrial Park is Elsteel (Pvt) Ltd, a company engaged in the production of a wide range of steel products including modular enclosures for buildings, LD panel boards, switchboards, motor control centers and power distribution units.
(Courtesy : Media Department Board of Investment of Sri Lanka)