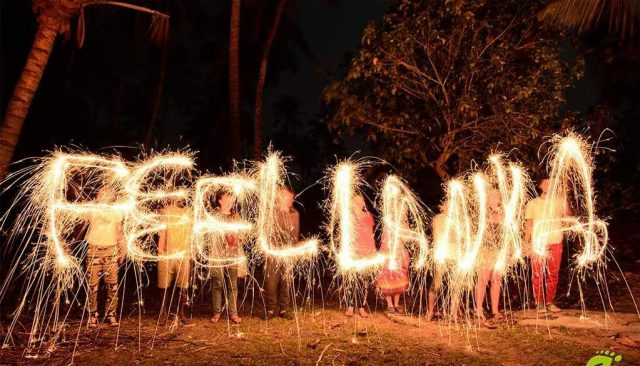 A unique project to showcase Sri Lanka as an exceptional tourist destination has been initiated by the students of Moratuwa. Feel Lanka, the six- week project organized by the members of AIESEC (Association internationale des étudiants en sciences économiques et commerciales (English: International Association of Students in Economic and Commercial Sciences), is an impressive attempt to grant a long-lasting and positive impact on the country's tourism industry, in a responsible manner.
AIESEC is the world's largest youth run organization and it specializes in exchanging volunteers and interns across countries for community development projects and paid internships.
In this project, an organizing committee comprising Sri Lankan students, work with fifteen foreign volunteers from Germany, Poland, Ukraine, Lebanon, Croatia, Egypt, China, Hong Kong and Canada. under the guidance of tourism experts like Mr. Srilal Miththapala, the Former Director General of Tourism Board and Mr Malraj B.Kiriella (Director General)  the present Director General of Tourism Board. The foreign volunteers have a variety of skills that include Photography, Video Editing and Blog writing.
The project goals are threefold:
Promoting the uniqueness of Sri Lanka as a tourist destination by highlighting our culture, heritage,history and natural beauty.
Promoting local tourism industry and hence helping Sri Lankan tourism to flourish.
Discovering and promoting lesser known tourist attractions in a non-destructive manner.
For this, the team would align their project with the existing strategic plan of the tourism board. The promotional content made in the project will be used to enhance the brand of Sri Lankan tourism.
When implementing the project, the team of volunteers will travel across the island and record the unique aspects of Sri Lanka in an attempt to promote their tourism value. The team would make promotional videos, articles and social media posts which will be shared in social media sites like Facebook, YouTube and Instagram. In addition, promotional material will be created for different hotels and resorts as an attempt to promote tourism in those areas. The content gathered will be made in multiple languages like Sinhala, Tamil, English, Russian, Arabic, Turkish, Spanish, Chinese and so on and  will reach throughout the world with the help of the project's Facebook page: 'Feel Lanka' which is popular among foreigners and also through individual volunteers.
In this process, the team has planned to promote places such as Bathalegala, Jaffna and Ohia. In addition to promote the the uniqueness of Sri Lankan heritage. The volunteers will experience and learn the details of Angampora, our traditional martial art, try out the Sri Lankan cuisine, visit temples and witness the Esala Perahera. These experiences will be vital in promoting cultural, spiritual and culinary tourism in Sri Lanka.
(Bathiya Serasinghe reporting from Moratuwa University)