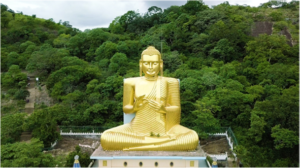 Sri Lanka Tourism has launched several multiplatform global campaigns to promote Sri Lanka's tourism potential. The campaigns have been targeted at key international markets including Europe, Middle East, China, India, APAC and the USA. While the digital campaign is in the final stages Sri Lanka Tourism Promotional Bureau's (SLTPB) three-month CNN global advertising campaign, to depict Sri Lanka's identity to the world as a tourism hot spot is currently in process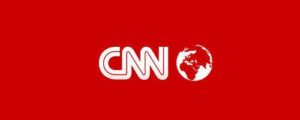 Over the last 12 months, Sri Lanka Tourism has expanded its successful social media travel influencers programme and the visiting travel writer's programme as well.  From May 2017 to April 2018, over 30 social media travel influencers have visited Sri Lanka, resulting in an overall social media reach of 65 million and a total engagement of 12.5 million on social media platforms including Instagram, YouTube and face book.
Several TV documentaries about Sri Lanka have been aired on leading TV channels including Channel 9 (Australia), WDR (Germany), 3SAT (France), CCTV (China) and ARTE (France/Germany) in 2017, featuring the country's beautiful tea estates, beaches, culture and exotic wildlife.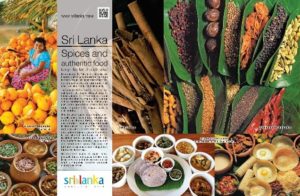 In addition Sri Lanka has been featured in several international print media including Food and Travel Magazine, Escapism magazine UK, Abenteuer und Reisen & Reise Germany, Voyagers & Grand Reportages of France, and the Gulf newspaper, UAE. In 2017 via the visiting travel writers' and TV programme. a viewership of 75 million (both TV and magazine) have featured Sri Lanka in the recent past, reaching target audiences in key markets such as UK, France, Germany, China, and India which are important markets for Sri Lanka in terms of tourist arrivals and investments.
SLTPB has also held press conferences in major global promotional events in 2018 such as ITB Berlin, ATM Dubai and SATTE New Delhi, where 81 media houses participated generating 54 press articles while ITB 2018 drew the attention of 80 media houses and 27 press releases and ATM 2018 attracted 35 media houses with 20 press releases. The total media value of this exposure is estimated at over US$ 1.4 million. SLTPB concurrently held networking sessions with travel influencers at these events creating more awareness of the destination.
Meanwhile the CNN advertising campaign, kicked off by the SLTPB, highlighting Sri Lanka's nature, wildlife and culture, with a promotional value of $625,000 will include TV commercials and editorials that will extend to multiple social media platforms through CNN's "Great Big Story'' (GBS) which is under the editorial segment. This collaboration with the international media giant is an interim measure until the digital campaign and the global campaign comes on board.
The 'Great Big Story'is CNN's social media arm, available on a large number of social media platforms including YouTube, Facebook, Instagram and twitter. Focused on cinematic storytelling, GBS will depict Sri Lanka's natural and cultural wonders, showcasing the diversity of Sri Lanka in every aspect.
In this three-part mini-series, the Great Big Story features  the cultural and natural aspects of Sri Lanka–the historic city of Dambulla, known for its cave temple complex, the fire dancers, and the Mangrove Master. While the video on Dambulla has already been featured on air, the other two areas will be featured in due course. GBS is expected to reach over 800,000 viewers during the 3-month campaign period.
By showcasing these attractions via GBS, SLTPB will focus on the unique combination between the natural and cultural heritage of the country while signifying the importance of such attractions for tourists who are keen to experience the multi-cultural diversity that Sri Lanka has to offer.
The CNN global network is scheduled to air over 1,500 commercial spots during the three-month campaign at peak and off-peak times. The commercial spots done for Sri Lanka Tourism will highlight the diversity of the destination based on scenery, wildlife and culture.
The CNN editorials are based on 60 second vacation videos about the destination focusing on beaches, surfing and the city of Colombo. These commercials will also be aired on airport networks in order to attract tourists and travelers.
Minister of Tourism Development & Christian Religious Affairs, John Amaratunga said "We are looking forward to showcasing the hidden gems of Sri Lanka that are beautiful and undiscovered. We want the world to witness the culture and heritage that Sri Lanka nurtures. Our association with CNN International is a great step towards showcasing the cultural ethos of Sri Lanka through varied platforms that this partnership comprises. Through Great Big Story's compelling story telling we are looking forward to reaching out to diverse audiences worldwide."
"We're having an integrated promotional campaign, with a blend of bloggers programme for higher spenders in the digital space, media press releases in the overseas market, adverts in leading travel magazines in the top 12 markets. Apart from that, below the line campaigning in major travel fairs, and the recent launch being the MasterCard campaign in India and the CNN global campaign'' expressed Mr. Sutheash Balasubramaniam, Managing Director, Sri Lanka Tourism Promotion Bureau.
Commenting on the campaign, CNN International's Senior Vice President Advertising and Sales, Sunita Rajan said "We are thrilled to join hands with Sri Lanka Tourism to far, to create an exhilarating nation branding campaign. Our key focus is to produce engaging content that brings Sri Lanka's travel experiences to life. The power of this collaboration lies in rich storytelling, adept branded content, clever targeting and the engagement that CNN and Great Big Story has with its audience."