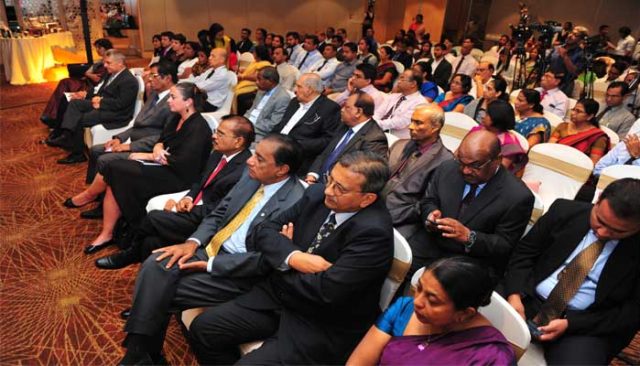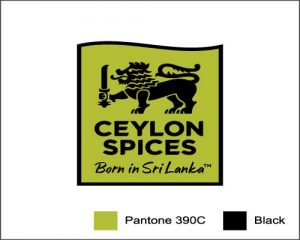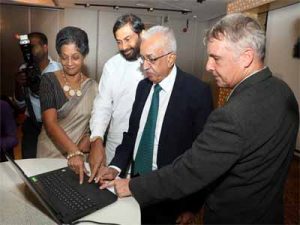 The Sri Lanka Export Development Board (EDB) launched Sri Lanka's country-of-origin trade mark for the spices sector at the JAIC Hilton on September 25th Wednesday. This trade mark will support growers, processors and manufacturers of spices by helping them clearly identify their products as Sri Lankan-made, and also inform customers and consumers that all significant parts, produce, processing and products are of genuine Sri Lankan origin. Cinnamon, Pepper, Clove, Nutmeg & Mace and Cardamom are covered under this "Ceylon Spices'.
Spices & Concentrates sector has been identified as a priority sector under the National Export Strategy (NES) for export promotion. To "Become globally recognized as an innovative player in the value added spice market segment" is one of the strategic objectives. Therefore, Branding of Spices is identified as a priority action in the National Export Strategy (NES) to achieve an export target of US$ 880 Mn from the Spices and Concentrate Sector by 2022.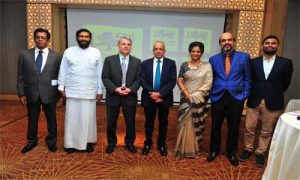 The Michel Nugawela (Pvt) Ltd developed the brand architecture strategy to express the relationship between Ceylon Cinnamon, Ceylon Pepper and other spices within the portfolio as well as the visual identity or face of the brand that represents the larger ideas captured in the brand definition model.
A series of studies, meetings, and consultations were conducted during the past 1½ years to develop this Brand in consultation with the private & public sector stakeholders. In order to recommend an appropriate brand strategy, extensive primary and secondary research modules were carried out, involving quantitative and qualitative research. The secondary research module involved a quantitative assessment of Ceylon Cinnamon and other spices in the global market.
Sri Lanka is the largest producer of Ceylon Cinnamon in the world accounting for 85% of the volume of world market share for true Cinnamon. Sri Lanka has earned US$132Mn by exporting Cinnamon to the main markets such as Mexico, Peru and Colombia in year 2018. The market research has revealed that Sri Lanka has shown a declining volume growth (-9%) in 2017(16,600Mt) and our competitors supplying cheap substitute namely Cassia have achieved positive growth in volumes. (China – 34.2%, Indonesia – 23.4% and Vietnam -18.7%). Sri Lanka has recorded the highest growth in value (32%) in the world Cinnamon trade in 2017. Although, Ceylon Cinnamon has strong equitable value, it is at risk of over dependency on a few traditional markets with less potential for growth. Ceylon Cinnamon is gradually losing both volume and value shares in these traditional markets.
This study also revealed that despite Ceylon Pepper's high chemical properties superior to other producing countries, Sri Lankan exports are largely dependent on India which accounts for 71% volume and 73% value share. The market study analysis indicates that the dominant Spice producing nations are approaching global demand strategically to emerge as the key volume players. They are leveraging scale to build bargaining power and value chain partnerships (R&D, processing, product innovations, route-to-market etc.) upstream and downstream to drive higher margins and meet customer and consumer needs. Sri Lanka, however, continues to dominate in exporting bulk and basic product formats.
Therefore product consumer awareness on Ceylon Cinnamon vs. Cassia Cinnamon and the intrinsic quality of Ceylon Pepper and other Spices is essential. Therefore, implementation of strong branding campaign in high end markets such as Europe, USA, Japan, Gulf region etc. and collective promotion of Spices under Master Brand Concept rather than promoting individually is recommended for Sri Lanka in the branding strategy.
The brand architecture strategy was developed to express the relationship between Ceylon Cinnamon, Ceylon Pepper and other spices within the portfolio as well as the visual identity or face of the brand that represents the larger ideas captured in the brand definition model.
The Masterbrand brand architecture places all Ceylon Spices that meet the required standards one trademarked name – 'Ceylon Spices' which maximizes brand awareness by focusing brand marketing on a single brand strategy and brand image. It also lower brand marketing costs by eliminating the need for separate and distinct logos and imagery.
The 'Ceylon Spices' Masterbrand has a distinct position, personality, promise and visual and verbal system and all qualifying spices will use the same name, colours and 'Born in Sri Lanka' tagline. The brand logo would carry the Lion placed inside the Sri Lanka Flag with the wordings "Ceylon Spices" followed by "Born in Sri Lanka" tagline.
 The tagline "Born in Sri Lanka" is defined as follows.
True Cinnamon Spread to the rest of the world from its native home of Sri Lanka.
Our Spices are grown from seed to crop and processed exclusively in our island name which has the prime climatic conditions required for their cultivation; perfect soil condition, nourished by monsoon rains, and energized with bright sunlight.
Age-old knowledge and expertise not found elsewhere in the world. Our spices are handpicked and cared for by farmers, as they have for generations.
It's brought to you from Sri Lanka, by Sri Lankans, who passionately understand the value of spices, use them in their favorite meals and dishes, and believe in their transformational flavour and fragrance qualities.
 Wider Strategy for standardization
Sri Lanka Export Development Board is the owner of 'Ceylon Spice' trademark and exporters should comply to the guidelines issued by the EDB.
The country-of-origin trademark is administered by the Sri Lanka Export Development Board and part of a wider strategy of standardization for 'Sri Lankan Made' products that raises their profile in international markets.
Governing mechanism of the trade mark, issuance and monitoring has been developed by the EDB in collaboration with government sector stakeholders; Sri Lanka Standard Institute, Department of Export Agriculture, Industrial Technology Institute and Sri Lanka Acceleration Board. The UNIDO will support to develop the standards in Spice sector. GAP and GMP will be mandatory to use the 'Ceylon Spice' logo on exportable product packaging.
The brand consultant hired by the EDB to develop the Ceylon Spice brand proposition, Mr. Michel Nugawela stated that;
"Just as Sri Lanka lends its personality to indigenous brands, successful brands also influence perceptions of their homeland," "The more brands that consumers know are 'Sri Lankan Made', the more likely they are to prefer Sri Lanka as a country-of-origin. This multiplication factor is essential if Sri Lanka-Origin claims are to be represented by a single standard of quality and unity for Sri Lankan businesses in the global market."
The 'Country of origin trade mark will be launched in Colon Germany to an internationally at Anuga, the world's largest food and beverage exhibition, on 06th October 2019. "The goal is for Sri Lankan produce and products to enjoy significant recognition and trust around the world, as an identifier of genuine Sri Lankan origin."
"Together with the brand proposition, Sri Lanka Export Development Board and the United Nations Industrial Development Organization (UNIDO) are working in protecting and promoting the name of Ceylon Cinnamon through a Geographical Indication both in Sri Lanka and in the European Union.  The support given by UNIDO to the spice sector is part of the EU funded project called EU-Sri Lanka Trade Related Assistance. Both the Brand and the Geographical Indication will create a common identity for Sri Lankan spices, will promote high quality and high value added products, and will benefit all actors along the spices value chain".