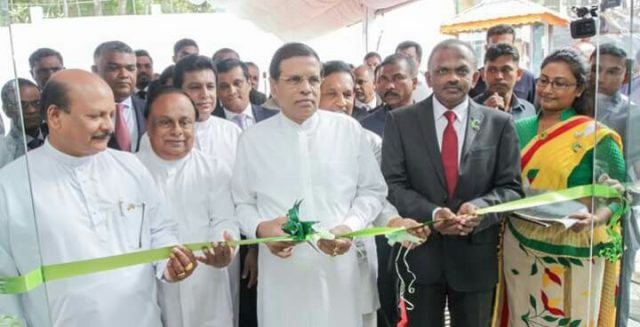 Celogen Lanka (Pvt) Ltd., a new pharmaceutical manufacturing facility  was opened recently at the BOI Kandy Industrial Park at Pallekelle. The new plant was formally opened by President Maithripala Sirisena, with the presence of Dr. Rajitha Senaratne – Minister of Health and Indigenous Medicine and Mr. Upul Jayasuriya, Chairman of Board of Investment of Sri Lanka and other dignitaries.
The manufacturing facility is very significant because it is a joint venture between Sri Lankan and Indian entrepreneurs with an investment value of US$ 6.6 Mn.   It will create employment for 150 workers including 80 university graduates.  The Company will be producing a wide range of tablets including Metformin, Losartan potassium and Atorvastatin, capsules such as Omeprazole and Soft Gel Vitamin A, E and A & D.
Currently Sri Lanka imports approximately US$ 1 billion worth of pharmaceutical products and is almost entirely dependent on imports.
(Courtesy : Media Department Board of Investment of Sri Lanka)