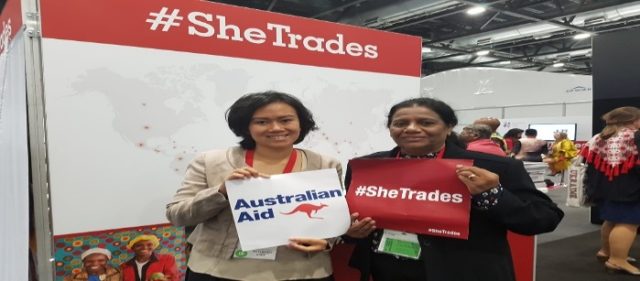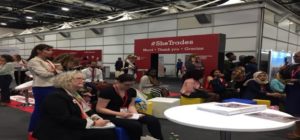 Sri Lanka Export Development Board's participation at the SheTrades Global 2018" programme held in Liverpool Manchester, UK, recently, provided an opportunity for Sri Lankan women entrepreneurs to promote their products and services to the international markets. An interesting mix of investors, corporations, government officials attended the three day event and interacted with the SheTrades Global delegates.
SheTrades is a global initiative of the International Trade Centre (ITC) to connect one million women entrepreneurs with potential buyers by 2020. SheTrades works with governments, corporations and business support organizations to undertake research, shape enabling trade policies and regulations, facilitate financing and expand access to public tenders and corporate supply chains. Highlighting the international opportunities available for the Women Entrepreneurs, coinciding with the World Export Development Forum held in Sri Lanka in Oct 2016, EDB launched the ITC "SheTrade" programme in Sri Lanka.
SheTrades Global is one of ITC's flagship events and serves as a unique opportunity to generate ideas for women in the economy as well as facilitate business-to-business interactions. Over 500 women-owned businesses from across the world participate at the event in search of new trade and investment opportunities. SheTrades Global features facilitated business-to-business meetings, keynote speeches from thought leaders, high-level panels, an investment challenge and workshops led by industry specialists.
The five Sri Lankan companies, namely Avix Group (PVT) Ltd, Cyber Concepts (PVT) Ltd, SeneRu Information Technologies (PVT) Ltd, Web Lankan.Com(PVT) Ltd and Yathra Travels (PVT) Ltd participated at the event and it was reported that five orders had been finalized at this venue.