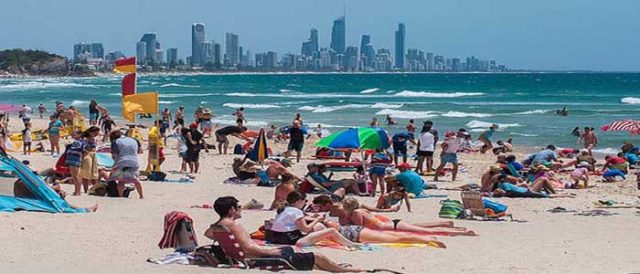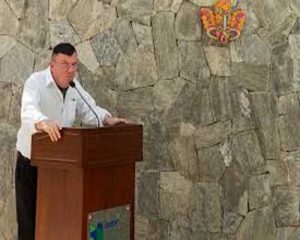 Sri Lanka remains an awe-inspiring destination to the discerning traveler in this part of the world – an island endowed with incredibly captivating natural scenic beauty coupled with fascinating diversity.
There are the 'ups' and 'downs' in tourism as well, and countries do take a battering from time to time as negative developments unfold, and the bad news grow wings.
As history has clearly taught us, no country, whether big or small, could be immune to violence, or to be more specific, terrorism, which can unleash a senseless killing spree. Even the US, considered the world's superpower, could not save New York's World Trade Centre.
Closer home, Sri Lanka's giant neighbor India suffered one of its worst attacks when terrorists stormed the Mumbai Taj Hotel in November 2008, which left 166 people dead. The list can go on from Bali (Indonesia) to Egypt, the UK, France and Norway.
After 10 years of relative peace, it was unimaginable that Sri Lanka would experience another bout of devastating violence, as it sadly did on that Easter Sunday. The multiple attacks proved that terrorists can strike anywhere, any time.
Five months have gone by since the carnage rocked the country, and with normalcy prevailing, tourist arrivals are on an upward trend. With the past behind us now, what is critical at this juncture, as an industry expert outlines, is to "look at the bigger picture in terms of arrivals".
Sri Lanka's tourism industry is still in its infancy in terms of planning and forward movement, and as a result, the whole sector is under-performing, says Dr. Dietmar Doering, a key tourism promoter, investor and social scientist based in Sri Lanka.
As a worthy destination in its own right, Sri Lanka has the potential and the ideal recipe to allure at least nine million tourists per year. Or at least five million for a start. With a pragmatic approach backed by systematic planning, this big dream can be realized, he said. 'When it comes to tourism, the sky is the limit!"
Vietnam fought a long, protracted war. It was the mostly heavily bombed country in history, with more than 6.1 million tons of bombs dropped, compared to 2.1 million tons in World War II.
What is Vietnam's position now as a nation, which virtually rose from the ashes? Today, the country attracts an incredible 10 million plus tourists per year, Dr. Doering noted.
Thailand is way ahead with 30 million annual arrivals, while resplendent Sri Lanka is still struggling to go beyond the three million mark. Even 'Lonely Planet' has acknowledged that this 'Land Like No Other' is an "Incredible Place to Visit", but then why is it that the country cannot attract even half the number of tourists that Vietnam boasts of?, the industry expert queried.
He said that vigorous international promotional campaigns are helpful, but to start with, the airfare to a destination should be the initial attraction as prices are key to the average traveler. A holiday-maker keen to visit Sri Lanka will think twice because the airfares from Europe to Colombo are more expensive in comparison to most other popular destinations in the region (example: Thailand, Malaysia and Singapore).
This is a big stumbling block to attract visitors as ensuring value for money is a global norm. Why cannot airfares to Sri Lanka be reasonably on par with other destinations in the region, if not less, as Colombo is far more closer in terms of nautical miles than Thailand, Malaysia or Singapore?, Dr. Doering asked.
Another disincentive is the six-month period termed 'off season' in Sri Lanka. It's a misnomer, which discourages potential travelers as the misconception virtually paralyzes the east and west coastal tourist centers for six months each year. Unlike in India, Pakistan and Bangladesh, there are no devastating storms, which batter the island placing lives at risk. Sri Lanka is not exposed to such harsh weather conditions. Tourists can enjoy Sri Lanka's bounty of attractions any time of the year, he stressed.
With new thinking and a more professional outlook, the tourism industry can counted in as a more meaningful contributor towards Sri Lanka's economy, he said.