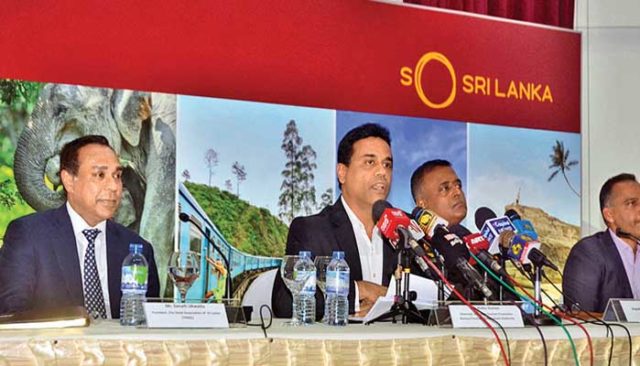 Chairman of Sri Lanka Tourism Promotion Bureau and Tourism Development Authority Kishu Gomes expressing his confidence on the revival of the country's tourism industry,said that it wouldn't take 13 months for Sri Lanka to get back to its growing mode. " With security being assured, I'm confident that we will be to achieve the numbers that we have targeted," Gomes said while addressing a special press conference held at the  auditorium of Sri Lanka Institute of Tourism and Hotel Management (SLITHM).
 Gomes  also said that 13 days was the average recovery period of countries that faced similar situations over the past couple of years, including Indonesia, Thailand, France and the United Kingdom." In Sri Lanka, we hope this would be even sooner". He added.
He further said that all planned MICE events in Sri Lanka for 2019, would be held this year, while Sri Lanka Tourism would participate in 25 travel shows and 18 road shows globally to promote the tourism potential of Sri Lanka and added that although there was a drop in tourist arrivals, still around 1,700 tourists visited Sri Lanka per day as against 4,600 daily arrivals before the Easter Sunday attacks
President, Tourist Hotels Association of Sri Lanka (THASL) Sanath Ukwatte, said that they have requested several concessions including short term tax releases from the government and said that the industry's future  would depend on it.
Representing the security forces, Brigadier Sumith Atapattu said that 70-80 percent of the cadre of the organisation behind the bombings has already been captured and around 15,000 troops have been deployed in the country to assist the public in addition to search operations and investigations.
Sri Lanka Inbound Tour Operators (SLITO) President, Harith Perera, also addressed the press conference.