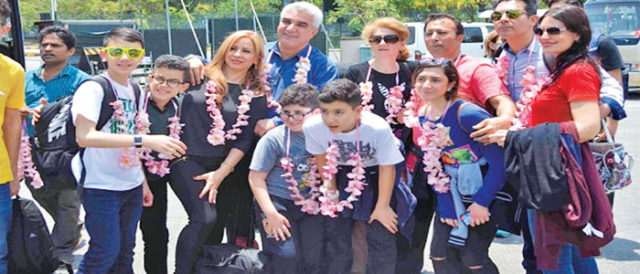 Sri Lanka Tourism will soon formulate a US$ 100 million insurance fund to pay compensation to any tourist who suffers injury or death while visiting Sri Lanka, said Minister of Tourism Development, Wildlife and Christian Religious Affairs, John Amaratunga. The Minister said that this tourism insurance scheme would be offered with Sri Lanka Insurance.
Amaratunge said that due to travel advisories from 38 countries in the aftermath of the Easter Sunday bombings on 21 April, tourists who visit Sri Lanka were not eligible to receive insurance from their respective countries. "Therefore, we have now decided to launch a special insurance scheme to pay compensation claims for tourists from US$ 100,000-250, 000," the Minister said.
Amaratunge again assured that the security forces have guaranteed that the terrorism threat has now been neutralised and Sri Lanka is a safe place to travel. "We see around 2,000 tourists still visiting Sri Lanka on a daily basis. We are now once again talking to foreign embassies in a bid to tone down some of the travel advisories," he said.
(Courtesy—Ceylon Today)