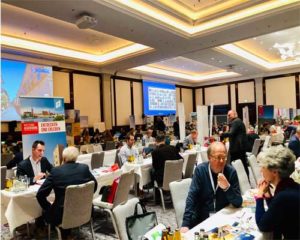 Sri Lanka Tourism Promotion Bureau (SLTPB) took the center stage at the International Media Market (IMM), a leading media event in Europe which concluded on a positive note at Ritz-Carlton in Berlin Germany. This media event was organized by TravMedia Germany Ltd. TravMedia .com claims to be one of the world's largest public relation portals and IMM is connecting approximately 40,000 leading travel journalists around the world with more than 3,500 travel organizations globally.  organizes media conferences in US, UK, Asia and Australia since 2013. The event in Berlin was sponsored by well-known "Brand USA" who promotes and markets USA as a premier tourism destination.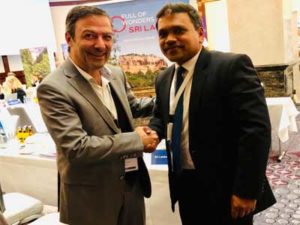 IMM plays the role of a host in many networking and relationship building events for journalists, travel influencers, TV companies and key tourism stakeholders in all parts of the world. This media event which coincided with ITB Berlin 2019 has been identified by SLTPB as an ideal platform enabling leading print, electronic media and bloggers across Europe to hold networking sessions, interact, share experiences and views on tourism highlights. The Top tier media predominantly from German speaking countries including Germany, Austria, Switzerland expressed their interest to actively engage in promoting Sri Lanka after exploring the diversity of products offering by the Island nation. The media event was held on 5th March 2019, one day before ITB in order to attract reputed media to connect with National Tourism Boards attending ITB – the world's largest travel and trade fair. They also have the invaluable opportunity of speaking to national and international broadcasters about the country and product offerings.
The exhibitors of IMM are given the opportunity to have pre-qualified one-on-one meetings with reputed travel writers, journalists, editors and broadcasters.
It has been identified that IMM is a unique opportunity and an ideal media platform for Sri Lanka Tourism to connect with international media houses to showcase re-branding, "So Sri Lanka" and international accolades received including Lonely Planet naming Sri Lanka as the best destination to travel in 2019.  Further, the Journalists attended at this event were made aware on annual tourists' events, tourism attractions of Sri Lanka. The healthy rapport built with media channels at IMM has helped in arranging media familiarization tours producing international coverage on Sri Lanka.