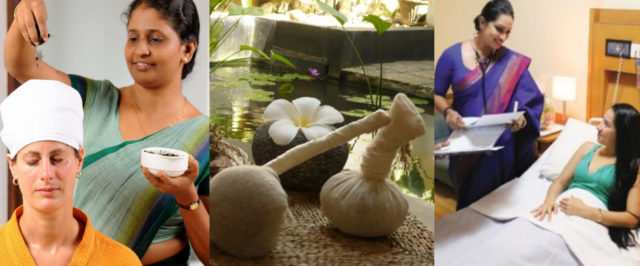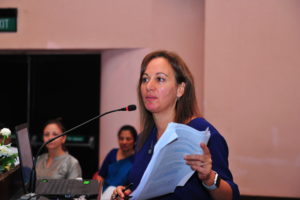 " Sri Lanka has all the ingredients to successfully cater to wellness tourism and it could emerge as a leading destination to this segment in the world as enthusiasm for Ayurveda and wellness products and services among health conscious explorers is fast growing"  Stella Photi, founder and Managing Director of Wellbeing Escapes, London, said so at a seminar organized by the Export Development Board recently.
Speaking further on the latest global wellness tourism trends Ms. Photi said that authentic culinary concepts were becoming popular, especially in the western world with the demand for organic, vegan and vegetarian food. Ms.Photi also emphasized that areas such as family wellness and emotional healing were growing rapidly across the world.
 Ms. Photi is a renowned wellness tourism expert on wellbeing travel who is involved in many wellness tourism projects around the world and much sought after guest speaker in international wellness forums. Wellness Escapes is the largest and most established specialist spa and wellness holiday company based in the UK.
The EDB had invited Ms. Photi to identify suitable SriLankan service providers in the wellness sector to penetrate the UK's wellness market. The seminar, held at the EDB Auditorium, was focused on the trends in the UK and EU for medical travellers, opportunities for Sri Lankan wellness services providers and the possibility of linking with Wellbeing Escape to promote Sri Lankan wellness service in overseas markets.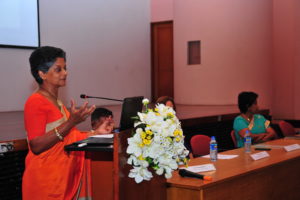 Chairman of the Export Development Board Mrs. Indira Malwatta. speaking at the event said: " It is essential to promote wellness tourism as key sector within the local  tourism sector".
Mrs. Malwatta also emphasized that all the stakeholders in wellness tourism should get together and form an association to successfully redress the existing issues that hamper the growth of the industry and also to promote the country as destination for high quality wellness services.
" If we work as a group , we will have  a better bargaining power in the world market" she stressed.
 She further said that wellness tourism was one of the key focused sectors in the National Export Strategy (NES) and the sector strategy was aimed at global positioning of the sector focusing on development and promotion of the industry through skills development of the professionals, improving quality and standards, developing synergies and coordination with all stakeholders, country branding and promotion in the key target markets including the UK.
As Sri Lanka has a well-established medical system in indigenous medicine, western health services and other alternative medical practices, the country has turned out be an ideal destination for medical travellers, she added.
Service providers from Ayurveda resorts, Ayurveda hospitals, Ayurveda spas, Western hospitals clinics engaged in medical tourism participated in the seminar.