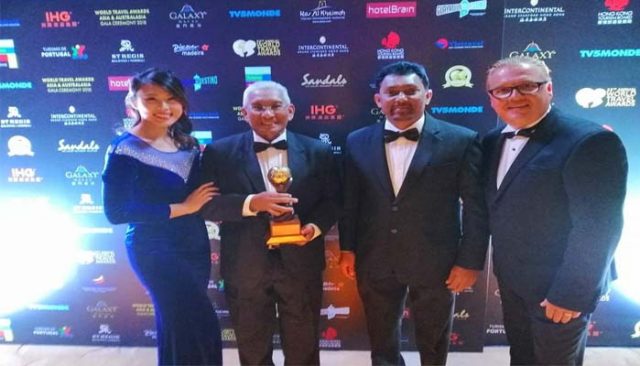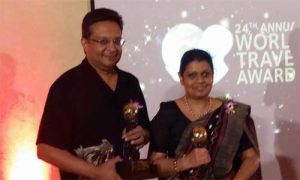 At the World Travel Awards Ceremony held in 2017 –Sri Lanka won the award for ''Asia's Leading Adventure Tourism Destination'' and "Asia 's leading Destination".
Sri Lanka was able to add another feather to its cap by winning "Asia's' Leading Adventure Tourism Destination" and "Asia's Leading Emerging Tourism Destination – Colombo", at the World Travel Awards which was held at the Vinepearl Convention Center in PhuQuoc , Vietnam, for the 26th consecutive year, amidst a large number of travel & Leisure Industry stakeholders, Tourism officials from all across the globe, showing the best they have to offer.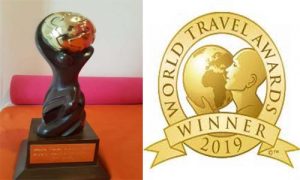 These awards were won at the Asia & Oceania category, where Sri Lanka emerged as "Asia's Leading Adventure Tourism Destination" for the 3rd consecutive year and as "Asia's Leading Emerging Tourism Destination – Colombo '' for the first time.
Sri Lanka's achievement shows the potential the island destination has to offer for the modern traveler, by its natural resources, cultural and heritage sites with scenic wonders. The uniqueness of Sri Lanka's natural and cultural diversity manages to keep the traveler spell bound and ask for more. The awards ceremony was held to recognize, acknowledge and celebrate excellence in travel, tourism and hospitality, and the winners are selected by voters across the globe for a World Travel Award.
Graham Cooke, founder, WTA said, "it has been an honor to host WTA at the Vinepearl Convention Center PhuQuoc and we have had the privilege of recognizing many of the leading hotels, airlines and hospitality providers from across Asia and Oceania and my congratulations to each of them".
Going back to the history of WTA, it was established in 1993 to acknowledge, reward and celebrate excellence across all sectors of the tourism industry. It is an annual event which recognizes the travel & Leisure industry from every aspect including Airlines, Destinations, Hotels, Resorts & Car rental companies.
Today, the WTA brand is recognized globally as the ultimate hallmark of quality, with winners setting the benchmark to which all others aspire. Each year, WTA covers the globe with a series of regional gala ceremonies staged to recognize and celebrate individual and collective success within each key geographical region.