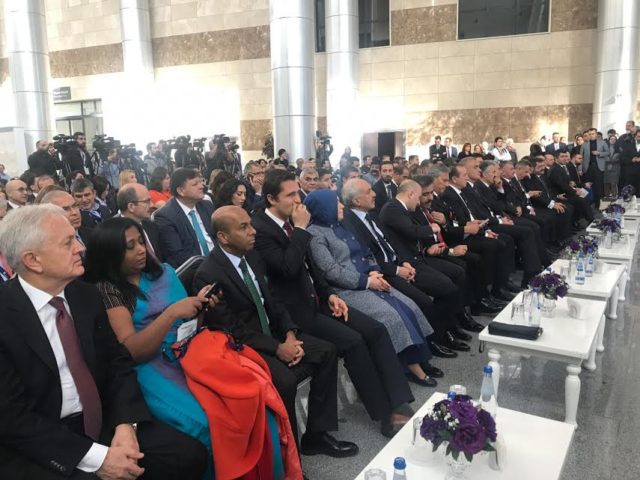 The Sri Lankan pavilion attracted hoards of crowds with interest in both tourism and trade, when Sri Lanka showcased her unique offerings at the Travel Turkey Izmir 2018 Turkey's oldest trade exhibition.
In its 12th edition, the Travel Turkey Izmir is one of the leading tourism and trade shows in the Middle East organized by the TURSAB, the Association of Turkish Travel Agencies and held under the patronage of the Republic of Turkey Ministry of Culture and Tourism.  The exhibition hosted 1284 exhibitors from 36 countries and saw a footfall of nearly 45 000 professionals and travellers from over 63 countries.
P.M Amza, the Sri Lankan Ambassador to Turkey, participated at the event which was attended by many Sri Lankan tour operators and stakeholders in the tourism and hospitality sector.  The event was held from 3rd December to 9th at the Culture Park Fair Ground.
 Although Turkey is considered to be the flag-bearer of the 'East meets West' culture with influences of the Ottoman empire, Izmir is considered a throwback to the Roman times littered with remnants from past two millennia. A congress was held concurrently with the travel fair which served as an ideal platform for countries like Sri Lanka to create and renew business and trade ties with Turkey.
Tourist arrivals from Turkey has increased significantly over the last few years. Tourist arrivals grew up 19.0 percent in 2017. The Colombo to Istanbul route is also serviced by daily flights by Turkish Airlines which increases connectivity and enhances destination promotion. By participating at ITI 2018, Sri Lanka was able to present unique holiday experiences to its potential travellers.