Sri Lanka Tourism Promotion Bureau completed a week-long road shows  through some of the leading economic cities in Germany: Hamburg, Düsseldorf, Frankfurt/Main and Munich from September 3 to 6. SriLankan  delegation  was  led by Mr. Karunasena Hettiarachchi, the Ambassador of Sri Lanka in Berlin.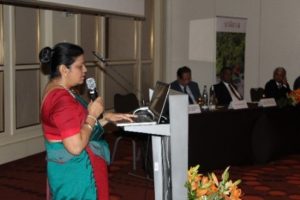 Ms Madubhani Perera, Director Marketing of  the Sri Lanka Tourism Promotion Bureau gave a comprehensive and informative presentation of Sri Lanka as a leading island destination in the worldat  at all the four cities and over  180 invited guests representing leading tour operators and travel agencies as well as 25 top-tier media companies attended all the roadshows. The guests included well-known travel producers  such as   FTI Touristik, TUI, DER, Berge & Meer, Kiwi Tours, Gastager Weltreisen, Studiosus and Hauser Exkursionen as well as journalists from Süddeutsche Zeitung, FVW International, Axel Springer, Funke Mediengruppe and Falstaff.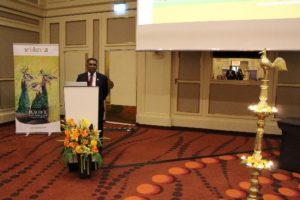 On the occasion of the road show presentation Mr.Karunasena  Hettiarachchi  said: "Sri Lanka and Germany look back to many years of diplomatic relations and we are proud that an increasing number of German travellers visit our beautiful country".
The presentations and were followed by business networking events with 17 of SriLanka's  leading tourism companies and hotel groups.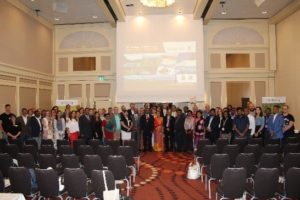 At the evening meetings, new business contacts with tour operators were made in order to facilitate the German market, which is highly important for Sri Lanka. With more than 130,000 travelers in 2017 and a forecasted number of 140,000 travelers in 2018, Germany is one of the top international tourism source markets for the country and one of the ten most important markets for Sri Lanka's tourism industry for many years. The annual Sril Lanka Tourism Road Show is an important component of the SLTPB's ambitious tourism marketing plan to promote Sri Lanka as one of the leading island destinations in the world and to educate travel trade professionals alike.