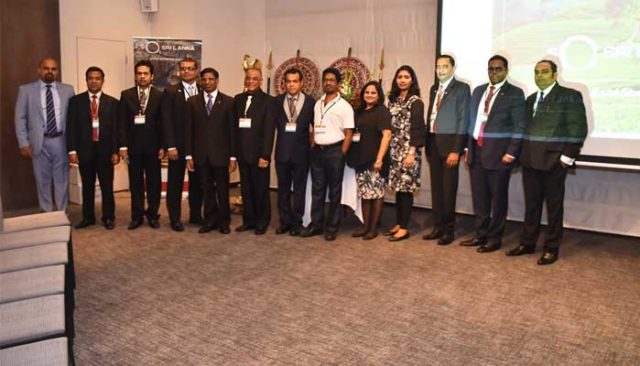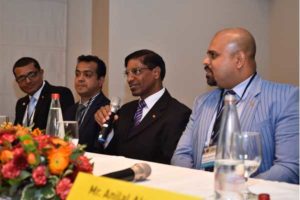 Sri Lanka Tourism Promotion Bureau in collaboration with the Embassy of Sri Lanka in Tel Aviv organized Sri Lanka Tourism Road Show at the Sheraton Tel Aviv Hotel on 10 February 2019 to promote Sri Lanka Tourism. This event witnessed an active participation of more than eighty representatives of Israeli tour operators, travel agencies and media personnel.
The objective of the event was to promote Sri Lanka tourism industry and to offer a platform to exchange ideas, network, explore business prospects and to promote the country to potential tourism industry stakeholders, tour operators and travel related agencies.
The Road Show commenced with "Magul Bera" followed by lighting of the traditional oil lamp. In his welcome speech Sri Lanka's Ambassador to Israel Periyasamy Pilliai Selvaraj highlighted the endorsements made by Lonely Planet, which identified Sri Lanka as the number one travel destination for the year 2019. He also acknowledged the high ratings given to Sri Lanka through the travel magazines and international media such as National Geographic, Unilad, Travel Lemming, Travel Week of Canada, Escape Website and the BBC. He further explained the enormous tourism potential of Sri Lanka and encouraged the stakeholders to use the platform to work together to promote Sri Lanka as a premier tourist destination due to its wealth of culture, adventure tourism , wellness tourism, eco-tourism, leisure tourism, agro tourism, cruise and marine tourism and recreational tourism.
Assistant Director of the Sri Lanka Tourism Promotion Bureau Ajantha Rathnayake and representatives of ten leading companies, namely Sunway Holidays, Zenith Expeditions (Pvt) Ltd, Ceylon Roots, Jetwing Travels (Pvt) Ltd, Diethelm Travel Sri Lanka, The Travel Concierge Sri Lanka, Deluxe Vacations (Pvt) Ltd, George Steuarts Travel, Nawamini Travels (Pvt) Ltd and Elephant Travels & Tours Holdings (Pvt) Ltd participated in this event.
Assistant Director Ajantha Ratnayake made a brief video presentation on the excellent tourism infrastructure available with unique products, attractions and wonders in Sri Lanka.
The event was followed by a Q & A session and a raffle draw. At the conclusion of the Road Show dinner was served to all participants at the Sheraton Tel Aviv Hotel.