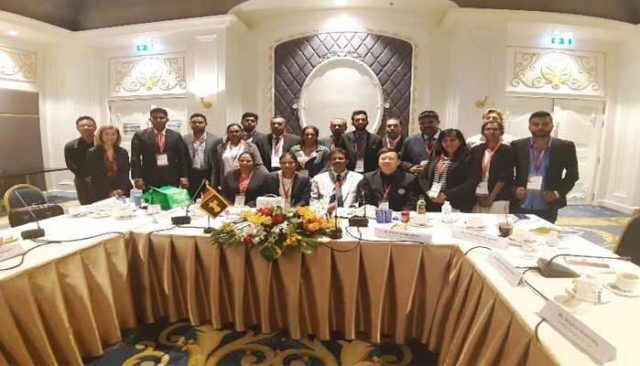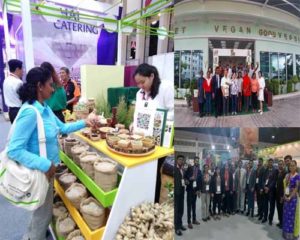 With the main objective of encouraging domestic enterprises to invest in export industries,the Sri Lanka Export Development Board in collaboration with the Sri Lanka Embassy in Thailand organized a Technical Exposure and Capacity Building Programme for 12 SME, food & Beverage export potential entrepreneurs coinciding with "THAIFEX – World of Food Asia -2019", Bangkok, Thailand from 27th May – 1st June 2019.
This programme was organised under the 2000 New Exporters Development Programme to develop 2000 entrepreneurs to become exporters by 2020 at regional level. Around 120 SME companies engaged in the food & Beverage sector including women entrepreneurs from all regions have been identified to be developed as exporters. Accordingly, the EDB has initiated  integrated product and market development programmes for these selected group of companies covering the areas of products & system certification, technical programme on packaging & labeling, awareness seminars one-commerce & cross border procedures, exposure programs to international markets, matchmaking with visiting overseas buyer delegations etc.
The SME companies engaged in the food and beverage export industry are facing numerous challenges to be competitive in the international market. Management of food chain requires cross disciplinary competencies in the supply chain and continuous upgrading of products are equally essential to maintain the sustainability. SME food manufacturers also need to constantly update their knowledge on consumer preferences and trends in the global market for new products such as organic, gluten free, halal, vegetarian, vegan, health and functional foods. They should also be aware of product quality, standards, packaging, pricing and technical capabilities to compete in the international market.
This programme consist of an exposure visit to THAIFEX – World Food Asia, factory visit, one day training programme at Thai Packaging center and  a meeting with Thai Chamber of Commerce. It was also aimed to share Thailand's approach and experience concerning the development of food and beverage sector and create a platform for discussion while exchanging knowledge between the participants,  such as Thai professionals and farmer associations. During the visit to THAIFEX, the participant companies were able to negotiate with exhibitors from China, Poland, Russia, India & Thailand etc.
The programme held at the Thai Packaging Centre also covered the areas including principles of food and beverage packaging, trends & innovations of food and beverage packaging and packaging development for food products.