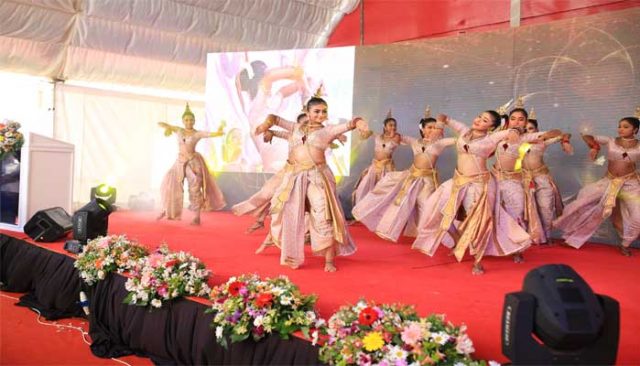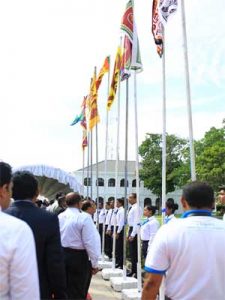 Sri Lanka Tourism Development Authority along with the other three key institutions of Sri Lanka Tourism under the guidance of the Ministry of Tourism Development, Wildlife & Christian Religious Affairs organized a two-day special programme in Colombo and several other events to celebrate this year's World Tourism Day. The event is intended to raise awareness among the communities on social, cultural, political and financial dimensions as well as to the contribution the sector can make to reach the sustainable development goals.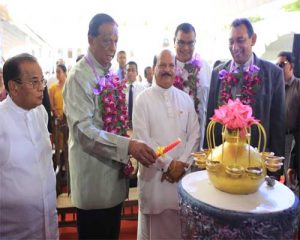 World Tourism Day 2019 was celebrated on this year's theme of "Tourism & Jobs; A better future for all". The official ceremony commenced at 9.30 a.m. on 27 September at Arcade Independence Square, Colombo 7 under the patronage of Minister of Tourism Development, Wildlife & Christian Religious Affairs John Amaratunga, State Minister Ranjith Aluwihare and other officials from Sri Lanka Tourism.
The two-day special programme includes an exhibition, job fair, food street and an entertainment program which was opened to the public from 27th September. The newly refurbished Office Complex, Shopping Arcade and Sulanka Bungalow of National Holiday Resort, Bentota – the 1st planned Resort of Sri Lanka which celebrates its 50th anniversary this year was opened on 27th September as well.
 In a message to mark the World Tourism Day, Minister of Tourism Development, Wildlife & Christian Religious Affairs Mr. John Amaratunga stated: "This year's World Tourism Day is of greater significance for Sri Lanka as we will be marking this day in the backdrop of the Easter tragedy which brought the tourism industry to its knees. However the silver lining is that all stakeholders united as one and worked hard to revive the industry. Today as a result of that effort, our tourism industry has recovered much faster than anticipated. Let us use this unity to strengthen our resolve to achieve this year's global theme of 'employment in tourism' in order to add greater value to our national economy"
 The State Minister Mr.Ranjith Aluwihare in a message stated: "Travel and tourism is a driver of job growth and economic prosperity across the world. Researches have revealed that 10% of the world job market covers jobs in tourism sector. Hence, no doubt that new job opportunities are being created currently due to tourism industry. It is firmly believed that the events taking place to commemorate World Tourism Day 2019 in Colombo, Bentota and Arugambay will give a strong message to the World that Sri Lanka is safe to travel."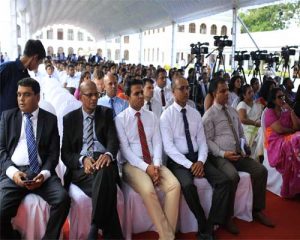 World Tourism Day was declared by the United Nations World Tourism Organization (UNWTO) to promote sustainable, responsible and universally accessible tourism and commemorated on September 27th with worldwide and this year the Global Celebrations are in New Delhi, India.