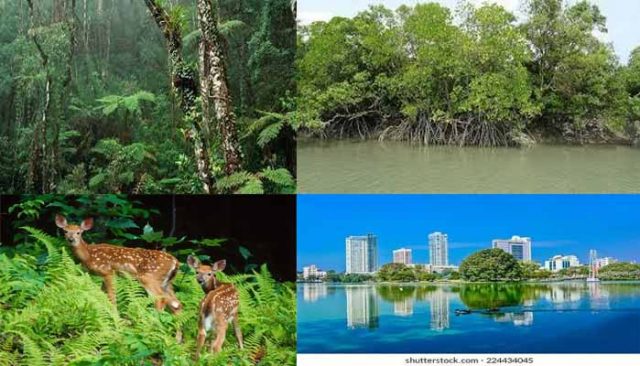 "Ecosystem Restoration" – REIMAGINE. RECREATE. RESTORE
Today is the World Environment Day, which is being celebrated all over the world since 1974.
The theme for this year is " Ecosystem Restoration" " which emphasizes the importance of restoring degraded ecosystems to improve planetary health.
Many agencies and organizations around the world have rallying around to restore ecosystem through virtual platforms, by sharing information, presenting progress of activities, developing road maps, launching programmes etc during this Covid 19 epidemic.
2021 – 2030 has been named as "UN Decade on Ecosystem Restoration" recognizing the importance of maintaining the ecological balance in minimizing environment and health impacts. Ecosystem restoration can enhance livelihoods of people, counteract climate change and enhance degraded biodiversity.
Eco System is a community /system with living and non living components, working together as a unit. It consists of non living things ( Abiotic) – soil, water , air and living things( Biotic) animals and plants (fauna and flora).
The ecosystems can be large like a forest or small like a pond. Ecosystems provide basic needs of human beings along with many other resources and benefits. Air, water and food are the most invaluable resources that human beings obtain from the ecosystems for their survival.
There are 08 main types of ecosystems. Which are Forests, Lakes and rivers, Mountains, Oceans and Coasts, Grasslands and Savannahs, Peatlands, Farmlands and Urban areas.
The reasons for degradation of ecosystems are mainly due to over extraction of resources, pollution, or other malpractices.
Eco system restoration means assisting the degraded ecosyctems to recover. This can be tree planting and removing pressure on certain ecosystems to allow them to recover on their own. Pollution prevention too will help in restoration of eco systems.
Simple steps can be taken to help in restoring the ecosystems, starting from your home garden, by planting a tree. Even the highly dense cities can be converted to environment friendly cities.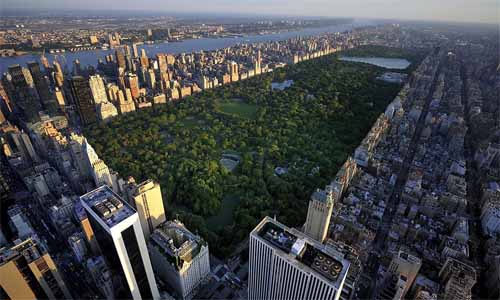 New York City- Cenral Park – Which has more than 280 spcies of birds.
Accoriding to UN Enviornment "Between now and 2030, restoration of 350 million hectaras of degraded teresstrial and aquatic systems could generate US$ 9 trillion in ecosystems services. It is predicted that restoration could also will help in removing 13 to 26 gigatons of green house gases from the atmosphere. The economic benefits of these interventions exceed nine times the cost of investment, whereas inaction is atleast three times more costly than ecosystem restoration".
Restoration can be done through govenements, private sector, organizations, communities or by individuals at different scales. It is important that all individuals engage in ecosystems restoration even in a very small way. This will help to reduce, disasters, spread of diseases and prevent health impacts and lead a healthier life in future.
"Lets'join hands in Enviornment Restoration in all possible ways to lead healthy lives"

Sujeewa Fernando
Assistant Director (Environment Pollution Control & Chemical Management) Ministry of Environment