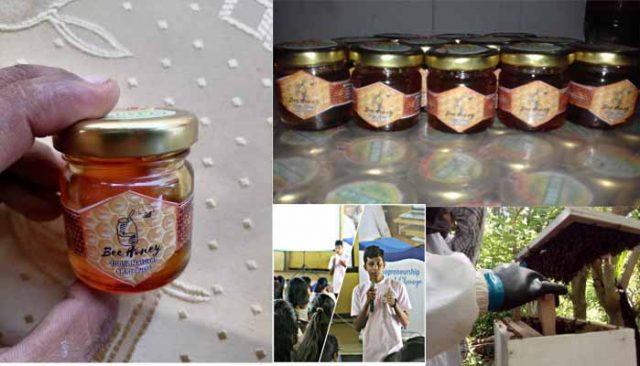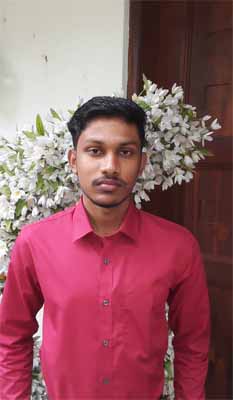 Hailing from Kurunegala is a young and passionate one Supun Jayawardana, the entrepreneur behind the brand SR Products. SR Products is a startup offering value added products made out of pure bee honey. According to Jayawardana, the enterprise is beyond profits and is about environmental conservation with advocacy to village folks on beekeeping focusing on its economic and environmental benefits to man and all things living.
The enterprise produces customized gift items with bee honey based products. The products are custom made in accordance to the theme of the events, target groups and always produced with the minimal impact to the environment. The products have a value of significance with them being sourced from the rustic locales and by passionate village folk- ethically and responsibly with good intentions to mother nature. The enterprise also supplies raw, infused, creamed bee honey and bee wax which each of the products have myriads of benefits to mankind. The team at SR Products is also on their way experimenting and developing a series of health-related products that will be launched in near future.
The SR Products' venture started under the guidance Technopreneurship for Social Change programme by the UNDP Sri Lanka, Citi Foundation & Cisco. With this and the continuous Peer Coaches' programme the SR Products team gained mammoth amounts of knowledge and insights on facing risks, crisis management, keeping up progressive pace in the entrepreneurial journey etc. The enterprise was able to successfully prepare the first batch of order for UNDP Sri Lanka's training programmes for National Youth Model United Nations. Gradually the enterprise developed to be as a service provider providing bee honey-based giveaways for UNDP Sri Lanka's National Youth Dialogue 2019/20 along with Citi Bank Colombo.
During the COVID-19 viral outbreak, SR Products gained the opportunity to participate in UNDP Sri Lanka's HackaDev Enterprise Support Programme which is collaborated by Curve Up (Pvt) Ltd. The programme is an incubation and capacity building initiative for budding entrepreneurs to enhance their learning curve to flourish as an enterprise. While engaging in the incubation programme, SR Products was also selected to participate in the Youth Co:Lab Springboard programme conducted by UNDP Asia Pacific and Acceleration Asia.
As an ecofriendly social venture, SR Products has kick started a campaign titled "Bee Lives Matter: Save the bees – Save the world" which advocates for the conservation of bees which are an integral element of the biodiversity. Due to the effects of industrialization, urbanization and fight for natural resources, bee population of the world is drastically decreasing. It is time to act, and SR Products welcomes kind hearts to join hands to Save the bees and Save the world!