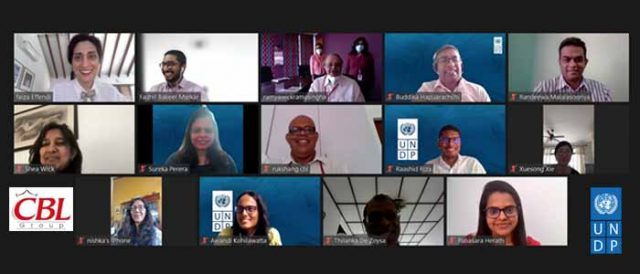 Improving livelihoods and economic development for a sustainable future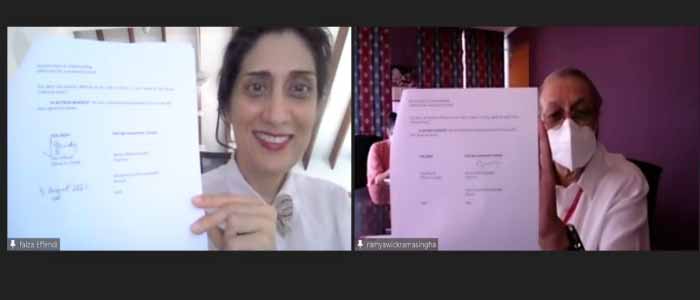 The MoU was signed by Mr. Ramya Wickramasingha, Chairman, CBL Investments Limited and Ms. Faiza Effendi, Officer-In-Charge, UNDP in Sri Lanka
As an island nation rich in biodiversity, Sri Lanka is committed to safeguarding its resources while actively pursuing a green development trajectory. To this end, the United Nations Development Programme (UNDP) in Sri Lanka signed a Memorandum of Understanding (MoU) with CBL Investments Limited to support and encourage private sector stewardship and innovation on green development, towards operationalizing a green recovery.
This collaboration seeks to build green value chains through the promotion of partnerships between farmers and private sector stakeholders while promoting environmentally friendly cultivation methods. Through community mobilization, this collaboration will facilitate the transfer of technical expertise and guidance to farmers to diversify crops and improve market opportunities, through the introduction of agro-processing and the development of small-scale value-added agribusinesses. Within this framework, CBL Group intends to facilitate knowledge sharing and capacity enhancement on agriculture and livelihood development to improve market dynamics for agricultural communities.
Established in 1968, Ceylon Biscuits Limited transformed Sri Lanka's food landscape by developing a protein enriched biscuit to combat child malnutrition with the Sri Lankan Government and CARE USA. Today, the CBL Group is a Sri Lankan food conglomerate, engaged in vertical integration operations to source agriculture raw materials for its products, which are marketed and distributed via its nationwide distribution network under brands that include Munchee, Ritzbury, Revello, Tiara, Samaposha, Nutriline, Lankasoy and Sera.
The capacity-building programmes will focus on technology sharing in areas including pre-harvest, harvest, and post-harvest quality assurance, organic and ecological agricultural production, and agricultural marketing practices. This will allow farmers to market their harvest at better prices which will contribute towards an increase in levels of productivity and income, leading to healthier yields.
This MoU is part of UNDP's wider private sector engagement initiatives and aims to contribute towards shaping the national green development agenda through a multi-stakeholder approach to achieve sustainable long-term development objectives of the country.