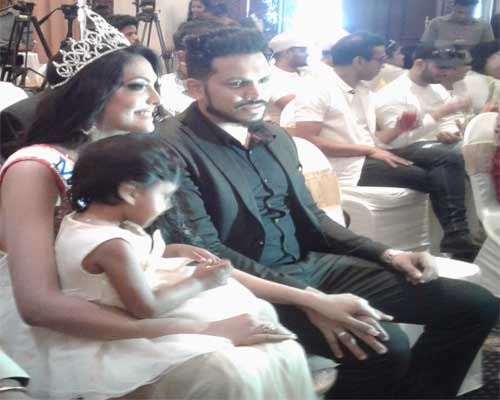 Describing the difficulties she had to endure in the run up to the Mrs World contest, Mrs.Caroline Jurie, who brought honour to her motherland by winning the Mrs World 2020 title, addressing a media conference held at the Kingsbury Hotel recently, appealed to her countrymen and authorities to be supportive of Sri Lankan women participating in international beauty contests in future.
Thanking everyone who helped her at the competition including winner of Mrs World 2018 title, Alice Lee, she said her visa to attend the contest was rejected twice. She also stated that due to the people in certain high places she was able to get a visa to in time for the competition.
Stressing the fact that her victory world not have been possible if she didn't get the support of a multitude of influential people, she also was thankful to her aunt who went out of her way to convince her husband to allow her to compete in the contest.
Organiser for the Mrs.World Mrs.SriLanka contest Mr.Tharindu Lakshan also spoke.