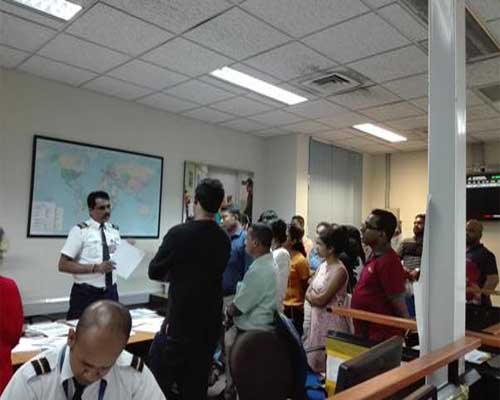 The Sri Lanka Export Development Board (EDB) completed the 88thcourse on the Operational Aspects of International Trade with the participation of 48 students, holding senior and middle- level executive positions in private and public sector organizations involved in the international trade. The course was started on 5th of October and continued till 14th of December 2019 culminating of 10 days with one day study tour to get a practical exposure.
The main objective of this course was to provide a thorough and comprehensive knowledge on operational procedure on International trade, enabling the participants to apply the acquired knowledge in their day to day operations .In addition to that, participants were encouraged to enter into the International business after following this course .It equipped participants with the theoretical and practical aspects of Export procedure & certification, Freight forwarding & transportation, Sri Lanka Port Authority Export Procedure and Documentation, Customs Bond Procedure & export facilitation, Air cargo procedure, Packing Method of payment in International Trade, Sales contracts. Costing & pricing, the Methods of payment in International Trade, Customs valuation, BOI Procedure, Marine Insurance & cargo Insurance, Preferential Trade agreement International factoring, E -commerce and Negotiation skills. The participants were also exposed to one- day study tour to Sri Lanka Port Authority, Export facilitation center in Sri Lanka Customs, Air Cargo Village- Katunayake Airport to acquire practical knowledge on the export procedure. The lectures were conducted by professionals from Sri Lanka Customs, Sri Lanka Ports Authority, Banks, the EDB, the BOI and other relevant Professional Institutions. According to the evaluation forms submitted by participants, 84% of the participants mentioned that course was very good in terms of achieving the objective of the training, application of the knowledge, course duration and the practical knowledge gained from the study tour. The participants were from Colombo Municipal Council ,NDB Bank ,Amana Bank PLC ,SM Lanka Spices (Pvt) Ltd ,Greenaro International (Pvt) Ltd ,Lilies Intimates, Ceylon Fishery Harbors Corporation, Link Natural Products (Pvt) Ltd , Daraz.lk, Rathnayake Spices , Leela Exports & Imports, V.G Spice Centre, IDEA Group (Pvt) Ltd, Boraluketiya Estate , Accventure (Pvt) Ltd, Trinity Logistics , DMS Software Technology, Global Rubber Industries , Ellawala Exports (Pvt)Ltd and Sri Lanka Rupavahini Corporation.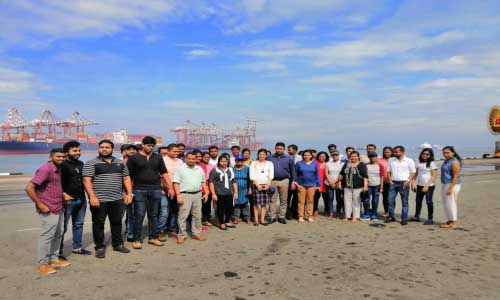 Certificates will be awarded to participants who successfully completed the course. The next course will commence on the 15th of February , 2020 and further details of the course could be obtained from the EDB website- http://www.srilankabusiness.com or please contact Mrs. Helmalie Vitharana- Assistant Director, Trade Facilitation & Trade Information Division of the EDB. (Tel- 011-2300705-11) (Ext.316).