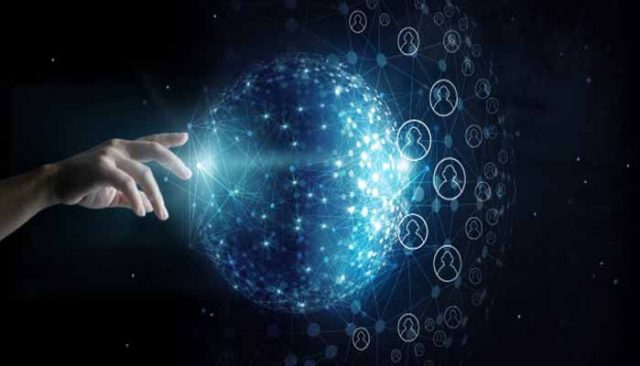 by
Priyantha Wedamulla and Prof. DAC Suranga Silva
Currently, world population is over 7.7 billion. The internet users in the global scale are now over 4.5 billion while internet penetration is being experiencing over 59% degree. Active social media users in the world are 3.96 billion while penetration of its experiencing at 51% out of total global population. Meanwhile internet users in the world are increasing 8.2% annually & active social media users are being increasing 10.5 % by yearly.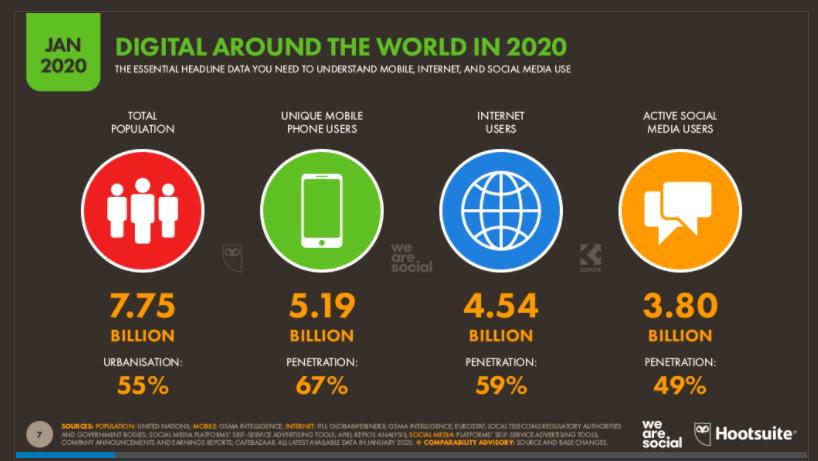 This digital growth indicates how the world is being reshaping with the digital transformation, development & its viral trends. Face book is the world's most famous social media flat form with over 2.7 billion monthly active users as of the second quarter of 2020 while Face bookis claiming the biggest social network worldwide. When considering with the global population, over 35% are now on the single flat form & it's the world's biggest single market in a one place. The face book company indicates that they can reach to 2.09 billion people around the globe with adverts on its flat form in a second.
Sri Lanka SME Tourism and Facebook Marketing: The Biggest Single Market
Today, Sri Lanka's population is over 21 million. According to the Hootsuite data,there were 10.10 million internet users in Sri Lanka in January 2020 and penetration was 47% out of total population. Sri Lanka internet users are growing 4.1 % annually whereas global user growth is at 8.2 %. Active monthly Social media users in Sri Lankawere over 7 million in January 2020 while the rate is being increasing 8.3% by annually.
Facebook claims that they have 7.3 million active monthly userbase in Sri Lanka while number of people that Facebook can be reached in a second with adverts is 6.5 million or 35% out of total population above 13 years and plus. Theses influential data shows that in Sri Lanka the biggest single market is now face book flat form whereas the global scenario as same.
Must Understand and Adjust with the Growing Digital Tide Waves
In such a situation, abandoning or going against the digital tide wave can actually harm small& medium scale businesses of today whereas large businesses already benefitting.
The emergence of digital avenues of reaching to the customers has led to businesses amplifying today in various ways. The online market place is lucrative and provides an active channel for digital presence, engagements, and leads generations and ultimately uplift sales.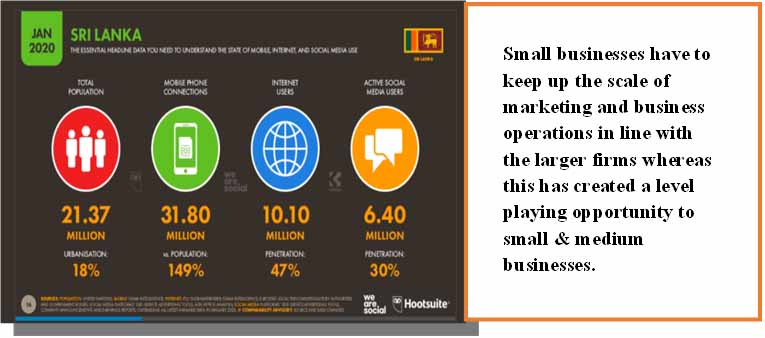 Today it is set to be the dominant arm of an organization's or business's marketing efforts & mechanism as well. All the developments related to the digital communication propel the marketing efforts on the online & this creates a vital space & opportunities to digital marketing landscape as well.
This significant growth & impulse in digital marketing & strategies are aided by increasing consumer presence online. There is a large Sri Lankan demographic who is today continuously available online to search, to buy, share reviews and get information about products and services.
Digitalization of SME Tourism: An Emerging Level Playing Opportunity
This is an opportunity to upscale the tourism businesses especially small & medium scale tourism entrepreneurs whereas large businesses already getting its competitive advantages. And the entrepreneurs must do everything targeting online market place to increase digital presence, lead generation&they can to capture customer's mind space eventually.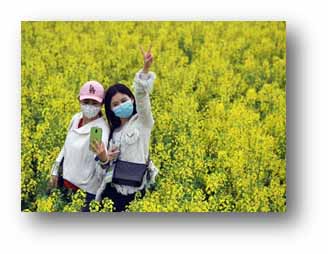 Currently, 35% of the world's population is on Facebook. 76% of those usersdaily look for interesting content there. 66% of those users are accessing Facebook to search &learn about new products and services. Tourism customers also all over the world today engage actively with online in three tier dimensions whose pre-trip, on-trip & after trip stages. Therefore tourists' dreaming-planning-buying-experiencing & sharing customer behavioral stages can be influenced by planed & propels digital marketing strategy. For an example, according toGoogle India, India will cross 650 million internet users by the year 2020. If Sri Lankan tourism entrepreneur can reach to this market by influencing potential customers using digital presence & strategies, it would benefited &it's nothing to do with rocket science approach but single presence by using simple paid or unpaid digital options. This is just an example of the power of the digital medium. But it does make a strong case for businesses to have a strong online presence and improve their digital reach.
Right Understanding of Digital Transformation – Vital for Sri Lanka SME Tourism Development
As customers move online increasingly, businesses are also building their digital marketing capabilities & strategies to influence customer perceptions or increase sales. For big or largebusinesses, digital marketing has become an integral part of the business today while gaining vital benefits. Digital strategies now can optimize beneficially with tracing customer's behavioral & thinking patterns, demographical factors, geographical areas & even cultural influences as well. Taking the example of social media in specific, that social media is a strong means of customer care today. It is an important part of daily lives. Organizations push branded content through these portals to influence their brand perception and turn a lead into a sale. Similarly, other digital tools such as Search engine optimization, search engine marketing, email marketing, influencer marketing. Content marketingetc. are providing businesses with ways to target various customer demographics effectively. It also helps a great deal& keep that online metrics are easily specific, measurable, achievable,and verifiable& extremely time bound.
Social Media Marketing: Growing Contribution for Empowering SME Tourism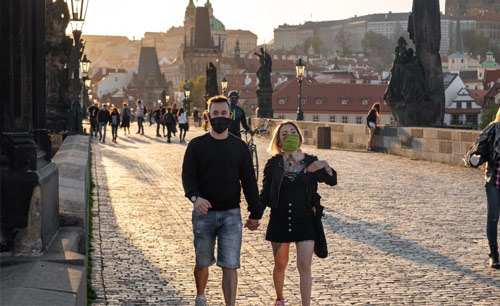 Unlike traditional marketing tools, online marketing campaigns measure everything in detail. The marketer knows how many people will touch by a campaign, how many of them click on a link or visit a website, what information do they seek and how many actually buy the product. The list of metrics that digital analytics provides to a business or marketer to trace everystep on the campaign. And also it's adjustable though it is ongoing.Your business big or smallthe digital channels roll out these benefits to all businesses while not flavoring to another. While large businesses have already long begun on their digital journey, the small businesses need to realize the untapped potential that a wide digital reach promises them.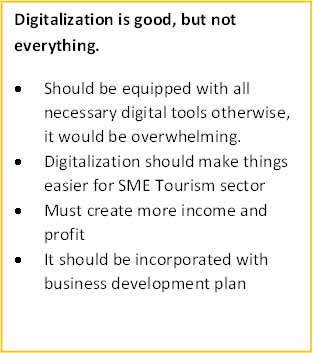 With the evolution of modern technology, small businesses have to keep up the scale of marketing and business operations in line with the larger firms whereas this has created a level playing opportunity to small & medium businesses. Especially in pandemic situation it can guides new avenues for marketing.Today integrated digital marketing strategies are the main driving force to increase business results for big or small businesses & it is cost effective, speedily, broader area oriented, and user friendly & business intelligence laden strategy. Therefore abandoning or not caring or going against the digital tide& trendscould actually harm small businesses of today. Finally, many tourism small & medium businesses can change their business& marketing format from entering to the digital landscape & establishan online strong digital presence & implementing propel marketing strategy to increase their digital reach.These attempts finally would help to increase to tap the untapped potential while bringing new income avenues & ultimately helps to increase profits.
Digitalization of Sri Lanka SME Tourism: A Way Forward
Following key steps should be stepped up by the relevant stakeholders in Sri Lanka SME tourism sector for configuration of Digital presence & find new avenues.
Create digital readiness by improving the facilities necessary to develop human and physical capital requirements.
Improve necessary technical tools among the tourism SMEs which could be a result of the lack of knowledge in identifying the desired digital skills and tools that the SMEs Tourism may use in digital transformation of their marketing and promotion.
Remove the bottlenecks of providing necessary training facilities for human resource development.
Provide a conducive environment for SME tourism sector to play a key role in their ability to learn useful digital processes required for the expected digital transformation while filling the prevalent knowledge gap of digitalization of SME Tourism sector in Sri Lanka.
Develop the "Digital Mindset" culture and "Long-Term Perspectives"among the SME sector tourism business organizations.
Establish SME Tourism-Digital expert associations and groups to strengthen their synergies
Diversified types of support based on individual SMEs´ needsLocal authorities´ key role in digital transformation
Sustainable adoption of digitalization is instrumental for the marketing and promotion of SME tourism
Create a dialog about digital transformation of SME tourism with the stake holders.
Digital communication fosters collaboration across the SME sector & full fills this gap.
Improve Customer Experience with applying Digital Transformation.
SME tourism sector Operational Process Transformation in to digital form.
Attend to SME Business Model Transformation
Today, the growth and evolution of businesses strongly depend on its ability to integrate technological innovations, and the alternative general thoughts on business process. The rapid pace of digital transformation has caught many established businesses off guard while we've seen the demise of big names in recent years because of it. Today Digital transformation is the key weapon of innovation driven strategy for small and medium sized firms willing to work hard and gain attraction in the competitive tourism market. Digital presence has been in the lexicon of the decision makers in the top echelons of big business managements while far away from the Sri Lanka SME tourism sector. Welcoming the digital tide wave as an strategic driven approach to the Sri Lanka SME tourism & be ready to grow with the digital future, ultimately would be up lift the entire industry to another sphere or horizon.