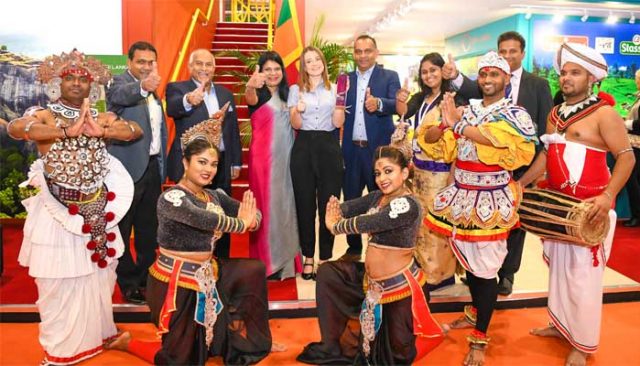 Santani Spa and Resorts won the Gold Award for Best in the World for wellness at a celebrity event held at London's Brand new venue Magazine on 5th November. Here's Sri Lanka Tourism Promotions Bureau celebrating this massive accolade for Sri Lanka at their Stand.
The 2019 International Travel & Tourism Awards winners, celebrating excellence in the industry, was announced in London. Individuals, small businesses and large organizations from15 categories, have been rewarded with Gold, Silver and Highly Commended awards. Witnessed by a capacity audience of some 500 senior industry professionals.
According to Charmarie Maelge , Managing Director of SLTPB, " it is an incredible global recognition for Sri Lanka,  the Gold Award won by Santani says that they are the best in the world for wellness and spa surpassing all the other large number of contenders worldwide. This outstanding recognition achieved by Santani certainly will help Sri Lanka as a destination to strongly amplify our presence as a wellness destination" Cinnamon Hotels have also been awarded most commended award for their Digital Marketing efforts which is a huge accomplishment of great prestige. 
Pictured here are SLTPB team with Santani Resorts and Spa's international award. This is a recognition to the entire wellness and spa sector in Sri Lanka.
Please find attached Photos of award presentation.
Pictured are Alice Woodford, Brand Marketing and Sales Manager for Santani , Managing Director for SLTPB Charmarie Maelge along with SLTPB Board Member Harith Perera and the Marketing team responsible for the WTM .