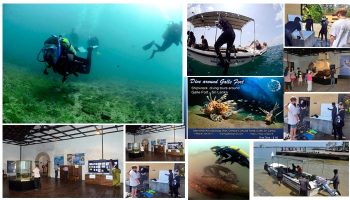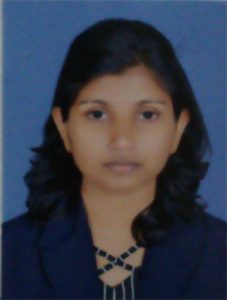 Galle is important as the old town of Galle and its fortifications are nominated as a UNESCO World Heritage site consisting of several Heritage Values and an old trading port blessed with imposing Dutch-colonial buildings, churches, grand mansions, and museums. In 1588 Galle fort was built by the Portuguese and developed and modified by the Dutch and the English. This unique fort town remains as a living heritage, containing public houses, administrative offices, courts, export companies, schools, and colleges. According to Archaeological researches done within this heritage zone, its heritage values and the historical background of the colonial period have been identified.
Galle Harbor is situated next to the historic harbor. Already there are about 26 Underwater Archaeological sites at Galle including, Sites A, SS Rangoon, Iron wreck 01, Iron wreck 02, Iron wreck 03, Cement wreck. 12 of them are identified, (Shipwrecks varying from 12th century to modern times.) and Marine Archaeological researches are done by the Marine Archaeology Unit, Galle under the authority of Central Cultural Fund and carrying out continuous excavations, explorations, and conservations since 1992 because of this well-known knowledge on diving and preserving them for the future with the collaboration of Ruhuna Tourist Bureau. Some discovered shipwreck sites are very fragile and hard to recognize and some are covered with plastic nets and sandbags for preservation. Galle harbor was closed for leisure diving for over 30 years during the war and at present it is a high-security zone because of the Southern Naval base and Galle International Harbor. Other than that, the Oceanic Museum (Situated next to the Diving Unit) has been set up here displaying the ancient facts uncovered from the explorations and excavations. It is open from 7.30 a.m. – 6.00 p.m. for the visitors. So, the tourists can discover the rich Maritime history of Sri Lanka by going through those explanations. The research unit and the conservation laboratory treat the artifacts taken out of saline – water. It will be a new experience for the visitors who visit the Maritime Archaeology Unit to study how to treat those uncovered artifacts in laboratories under the experts in relevant fields.
This is the only place tourists can enjoy the experience of diving with safety precautions under the guidance of well-qualified divers. Before diving, tourists can have a better understanding of the wreck, its history, and the information through the site plans and research presentations, the wreck's original structure and main parts which are decayed and camouflage, etc. Several involvements have been done by the Central Cultural Fund on the new diving program in Galle and the following facilities are provided for the tourists who wish to get the experience of diving.
Well-equipped boat.
High-quality diving equipment
Diving Masters and trained Archaeologists to accompany tourists.
Printed leaflets on shipwrecks.
Diving Insurance (for the divers)
Your diving memories in a CD version
Washrooms and resting areas
From this January onward this new program was started and opened for the local as well as foreign visitors.
The visitors can select their package of diving according to their preferences and can plan their journey with the help of the diving Masters of Maritime Archaeology Unit (CCF), Galle.
| | | |
| --- | --- | --- |
| Number | Type of ticket | Price |
| 01 | Shipwreck diving tours around Galle Fort -for qualified divers- (one deep dive) | $ 40 |
| 02 | Reef diving & Nature tours around Galle Fort & Unawatuna | $ 50 |
| 03 | Shipwreck diving tours in Galle Harbour – (for open water divers (one deep dive) | $ 50 |
| 04 | Shipwreck diving tours in Galle Harbour – for qualified divers (two dives) | $ 75 |
| 05 | Discovery Diving for Beginners (Non divers) | Rs. 7000.00 |
| 06 | Boat tours around Galle Fort – Sri Lanka | Rs. 10,000.00 |
So, you all are welcome to experience this precious opportunity to search for the splendor world under the sea with Maritime Archaeology Unit, Central Cultural Fund, Galle.
SS Orestes, Galle Harbour
SS Rangoon, Galle Harbour
Cement Wreck, Galle Harbour
Boiler wreck, Galle Harbour