Travel & Tour
Indian visitors embrace Sri Lanka's Tourism attractions with enthusiasm at the Outbound Travel Mart (OTM) 2020, in Mumbai, India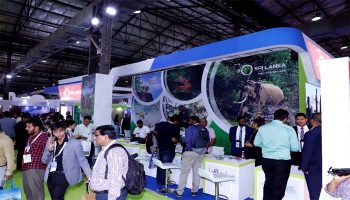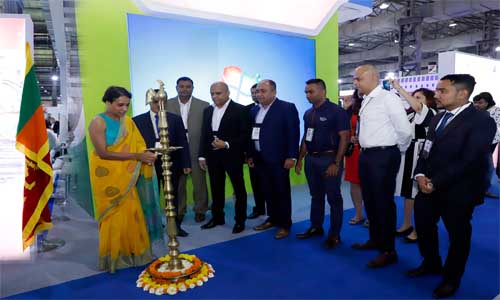 Sri Lanka was able to prove it's potential to attract tourists with its various tourist attractions and as a country of numerous holiday opportunities at the Outbound Travel Mart (OTM) in Mumbai, India, which was held from 03rd to 5th February 2020. The Sri Lanka participation at this event was arranged by Sri Lanka Tourism in collaboration with the Sri Lanka Consulate in Mumbai.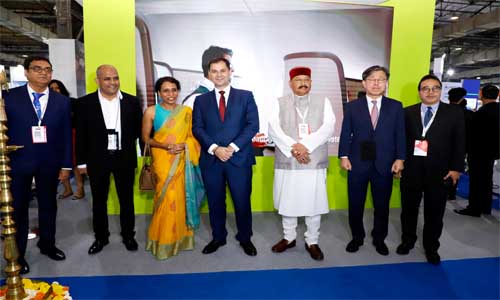 The Sri Lanka pavilion which was creatively designed as usual was able to capture the attention of many visitors who attended the fair. Sri Lanka participated at this mega event with 43 Industry participants representing the Travel and Tourism Industry, along with Sri Lankan Airlines. This The Sri Lanka pavilion was ceremoniously opened by Ms. Chamari Rodrigo , Consul General for Sri Lanka in Mumbai, amidst a distinguished audience including , Mr. Harris Theocharis, Minister of Tourism, Greece, Mr. Satpal Maharaj, Minister of Tourism, Uttarakhand, Industry stakeholders and Mr. Ruwan Wijekoon, Sri Lankan Airlines Manager, Western India. The main purpose of participating at this fair was to promote the destination, as well as to create a platform for the local Industry participants to meet the Indian Travel and Tourism trade representatives through B2B meetings and develop their business partnerships, as well as to meet the travel professionals in India and the Indian media, to gain the latest updates on their progress in the tourism field and offer Sri Lanka's services to the Indian counterparts. This will provide more opportunities to increase the number of Indian travel bloggers, journalists, tour operators, and high spenders to Sri Lanka.
India is one of the top ten markets for Sri Lanka Tourism which brings a large number of tourists throughout the year. Therefore, it has been identified by SLTPB as an important source market for Sri Lanka Tourism. OTM is the largest travel trade show in India, connecting the global travel fraternity for more than two decades and also the only travel show in India with a balanced mix of travel trade, corporate and general visitors. It is the best platform for marketing to the Indian travel trade, MICE segment and tourists. Mumbai and New Delhi are the two biggest outbound tourist markets in India, contributing over half of all overseas travel from the country.
OTM 2019 had 1,000 + exhibitors, including National and State Tourism Boards, Hotels, Airlines, Destination Marketing Companies and other suppliers serving leisure as well as business travel and Meetings, Incentives, Conventions, Events (MICE) markets.
Over 15,000 travel trade visitors attended the three-day show of OTM 2019 in Mumbai along with more than 800 top buyers from travel trade and corporate sectors who had qualified for special hosting privileges. Thus the OTM is seen as an excellent opportunity to promote Sri Lanka as an ideal travel destination for the Indian visitors.