Travel & Tour
Nautical tourism and its potential to develop Sri Lanka's economy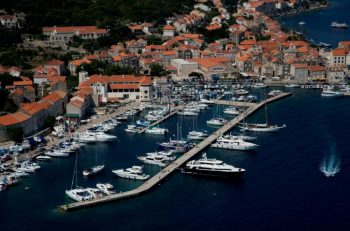 Nautical Tourism is an interesting segment in the tourism industry that is seen rapidly increasing in popularity in Europe and Central  America. It entails such activities as recreational boating , marinas, cruises, water sports, water-based tourism such as  marine wildlife tourism(marine parks), maritime history etc. As an island Sri Lanka is an ideal environment to develop this aspect of tourism as foreign visitors will be able to combine the love of sailing and boating with vacation and holiday activities.
In addition nautical tourism has the potential to develop Sri Lanka economically by bringing in valuable foreign exchange as well as investors.
Dr. Dietmar Doering, Chairman/CEO of Aquarius Resorts Private Ltd, a company that is at present involved in developing and popularizing nautical tourism, explains that nautical tourism as a form of tourism which besides recreational navigation, also includes trips organized by cruising ship owners and travel agencies, cabin cruisers for the tourists' rest and recreation (e.g fishing, scuba diving, underwater photographing).He further adds that the marinas specialized in this type of tourism are seen in France, Italy, Spain, Greece, Turkey, Israel, USA, the United Arab Emirates – Dubai, Qatar –Croatia, and Bulgaria. "Pursuant to the International Council of Maritime Association – ICOMA, in 2012 there were 4,500 marinas in the EU coastal and inland waters, with a turnover of 6 billion Euros for ship-building. Around 2,000 marinas are seen in Northern Europe, 800 on the shores of the Atlantic Ocean, and 1,200 in the Mediterranean Sea," he adds.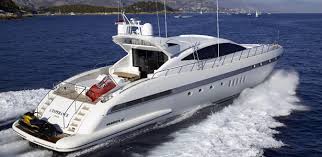 Forcusing on the beautiful beaches around Sri Lanka and their instant availability, he says that 1340 km of existing pristine beaches are currently used mainly for leisure purposes such as sea bathing, surfing, boating. And he further adds that in order to implement nautical tourism (yachting, sailing etc) using of luxury yachts in the range of 40 to 100ft in length will make a big difference in attracting and reaching high market earners and spenders
He also emphasizes that by constructing marinas, which are in fact small harbours, they can be used for berthing of luxury boats and cruise yachts that are valued between $400,000 to 3 million,  and as a result a totaly different class of investors and tourists will be attracted to visit Sri Lanka. As described by National Geographic Magazine the beautiful off shore sceneries and unique ocean features such as the entertainment  provided by blue whales, Sri Lanka would be a prime destination for nautical tourism, he adds.
Taking Croatia as an example Dr.Doering says 121 boating ports in that country were able to generate 75.3 million Kuna(100million euros) revenue last year. He also emphasizes that by following Croatia's example Sri Lanka too will be able to develop its economy by using nautical tourism as a means of attracting high spending tourists and innovative investors to our shores.