News
Round Table Discussion on "Internal and External Dimensions of Economic Security"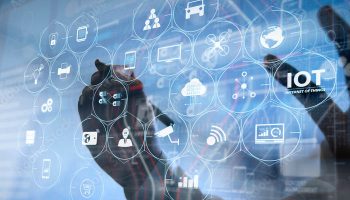 Sri Lanka is in a great need of a comprehensive evidence-based analysis of the current economic situation in order to consider policy options to enhance the country's economic security in the year ahead. In this backdrop, Institute of National Security Studies (INSS), the premier think tank on national security established under the Ministry of Defence organized a Closed Door Round Table Discussion on "Internal and External Dimensions of Economic Security". The event was successfully concluded on Wednesday, 9th of February 2022 from 1000hrs to 1130hrs (IST) via zoom. The audience comprised of military officers representing the Sri Lankan Armed Forces, representatives from Sri Lanka Police, National Defence College, General Sir John Kotelawala Defence University, Foreign Ministry and academicc. The moderator Rear Admiral Dimuthu Gunawardena RWP**, RSP, VSV, USP, nswc, psc, hdmc, Director (Communications and Publications), Institute of National Security Studies, initiated the discussion by providing an outline on the country's current economic situation.
Dr. Ganeshan Wignaraja, Non-Resident Senior Fellow at the National University of Singapore and Former Executive Director of the Lakshman Kadirgamar Institute, was the first speaker of the session. Dr. Wignaraja's presentation was on "Sri Lanka's Economy and Geopolitics in COVID times". He began by giving an overview of Sri Lanka's economic development as well as the macroeconomic imbalances that Sri Lanka possessed prior to the COVID-19 pandemic. Moreover, he discussed Sri Lanka's complex economic ties with great powers such as the United States and China.
The second speaker of the session was Dr. Nandalal Weerasinghe, Former Senior Deputy Governor of Central Bank of Sri Lanka. He offered an overview analysis on the trends of real GDP growth and per capita GDP and external reserves over the years. He argued that the level of external reserves is substantially lower than annual debt service obligations in 2021, representing the worst position historically, when considering the adequacy of external reserves against debt service repayments. Moreover, Dr. Weerasinghe stressed that an efficient monetary policy would not be enough until a unsustainable fiscal policy is addressed. According to Dr. Weerasinghe the only solution now is to seek IMF assistance to restructure external debt and arrange financial assistance to bridge external financial gaps in the coming years.
The session was followed by an insightful Q and A session, which generated a great interaction between the speakers and the audience. After making his concluding remarks, the moderator, Rear Admiral Dimuthu Gunwardena brought the discussion to a closure.