Travel & Tour
Sri Lanka has taken the limelight in Bollywood & Sandalwood Cinemas with Yohani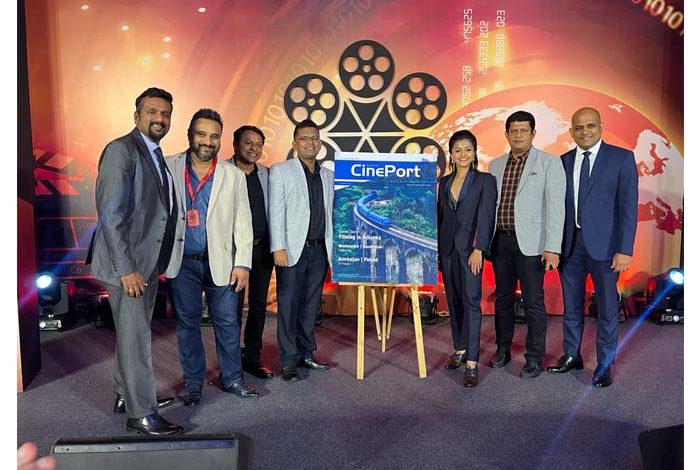 Sri Lanka Tourism Promotion Bureau (SLTPB), together with Sri Lankan Airlines and the International Film Producers' Association of Sri Lanka organized a Film Tourism Promotional campaign in Bangalore and Mumbai targeting both South Indian and North Indian big five cinema industries covering Bollywood(Hindi), Kollywood (Tamil), Tollywood(Telugu), Sandalwood (Kannada), Mollywood(Malayalam) as well as emerging industries such as Bihar based Bhojpuri Film Industry, Mumbai based Marathi Film Industry, Bengali Cinema, and Punjab Entertainment Industry.
Films & TV shows work as virtual brochures and offer a subtler way of marketing compared to traditional touristic campaigns. It has access to much wider markets, offers differentiation from competitors, and can increase interest in more unconventional touristic destinations. Films create a greater level of impact on travelers' destination selection process and influence significantly visitor flows.
Many destinations around the world promote their locations and cultures to attract more international films into their countries. Regional tourism competitors such as Thailand, Malaysia, Indonesia, Singapore, and Vietnam are some of the best examples of destinations that benefited from International Films to boost their tourism footfall.
Realizing the immediate economic benefits can be created by having international film productions in Sri Lanka and direct impact on Indian tourists' arrivals by popularizing Sri Lanka Tourism via Indian Films, TV Shows, and other OTT platforms. Sri Lankan Airlines, Sri Lanka Deputy High Commission- Chennai and Sri Lanka Consul General Office- in Mumbai also supported for this destination promotion which was undertaken in the first half of October at Innovative International Film Festival (IIFF)- Bangalore and India International Film Conclave (IIFTC)- Mumbai.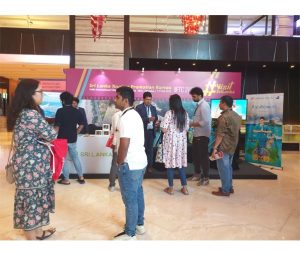 The Indian film industry is considered to be the largest as well as busiest in the world in terms of the number of films produced. Between 1,500 to 2,000 films are produced every year in more than 20 languages. The industry has gross box office realizations of $2.1 billion (2019) More than, 200 Indian films shoot abroad every year approximately within 65 international destinations. Cinema is also one of the fastest-growing industries in modern India to date and hasn't shown any sign of slowing down soon.
Especially due to the growth of OTT -Online Streaming Platforms such as Netflix, Amazon Prime, Disney Plus, Hulu, HBO Max, Etc.) over 325 million newer audiences has emerged over the recent years and that is expected to be worth USD 5 billion by 2023. There will be more OTT productions expected produced over the upcoming period.
While having an emotionally-connected diehard fan base, Indian cinema influences its millions of fans to travel abroad and experience the moments in the exact location where their favorite films have been shot.  Especially, recent Indian films shot in Thailand, Malaysia, and even Spain had a significant impact on their inbound tourism sectors.
Sri Lanka's Legendry Film Producer & Director Mr. Chandran Rutnam has also taken part in this film tourism promotion in India together with Sri Lanka Tourism by leading the Sri Lankan film producers' delegation. He was also honored by Indian Film Producers for his contrition to the international cinema over the years.
In his statement, Mr. Rutnam stated, this International Film Location Promotion was a timely important action and I must thank the Sri Lanka Tourism Promotion Bureau as well as the Ministry of Tourism for putting the effort in to get this promotion successful.  In a period where we seek all possible options to bring more foreign revenue into the country, these kinds of targeted promotions will make our job easy and give us the backing to convince more international film producers to choose Sri Lanka. 
Mr. Rutnam further stated that as a result of this film tourism promotion, I was able to tie up with a film production that was going to neighboring Malaysia, which I was able to divert to Sri Lanka.  A 90-day shoot that is set to start shooting in the middle of November continuing through the Christmas season, right up to the end of February, bringing in Forex up to $4 million and employment to the local film industry. I have also signed with an Indian / Australian Production to shoot in February, March and April 2023.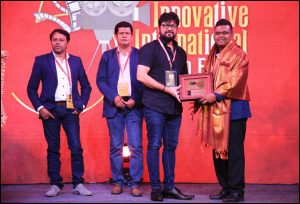 Sri Lanka Tourism and Film Delegation was honored by the South Indian Film Directors at the 5th Edition of the Innovative International Film Festival which was taken place in Bangalore, Karnataka.
The destination presentations conducted by Sri Lanka Tourism during both events in Bangalore and Mumbai held the attention of Indian Film Producers, Directors, Location Managers, and all the other competitive destinations. Situational updates of Sri Lanka, filming facilities available, and incentives expected to be offered by Sri Lankan Government were highlighted within these presentations. On behalf of Sri Lanka Tourism, Mr. Chaminda Munasinghe, Assistant Director of Public Relations conducted the country presentation and Invited everyone to Visit Sri Lanka.
During the three-day event, the Bollywood, Kollywood and Thelingu film producers, directors and line managers from top Indian production houses were convinced by Sri Lanka Tourism to consider destination Sri Lanka as the next film location supplier to feed Indian cinema. Some of the high-profile films directors and production houses met the Sri Lankan delegation including Mr. Madhav Roy Kapur, Executive Producer at Dharma Productions, Mr. Ravi Kottarakara (Director, Producer, and Secretary General of Film Federation of India), Mr. Aashish Singh, CEO at Lyca Productions (Producer of the latest Tamil film Ponniyin Selvan:I) Mr. Vijay Kadechkarr Head of Productions at Zee Studios, Mr. Ruchit Bahl, Supervising Producer at Top Angle Productions.
Sri Lanka's International Sensation, Singer & Music Producer Ms. Yohani De Silva also made a guest appearance at IIFTC -2022 to support Sri Lankan Film Tourism Promotion. She was also honored with a special impact award for her contribution for the Indian Cinema Industry.
As an immediate result of this film location promotion in India, Sri Lanka Tourism expects to organize a location familiarization tour program for selected high-profile film directors and producers covering all Indian cinema in order to extend their awareness about the destination and showcase Sri Lanka's capability of facilitating the Indian film industry.