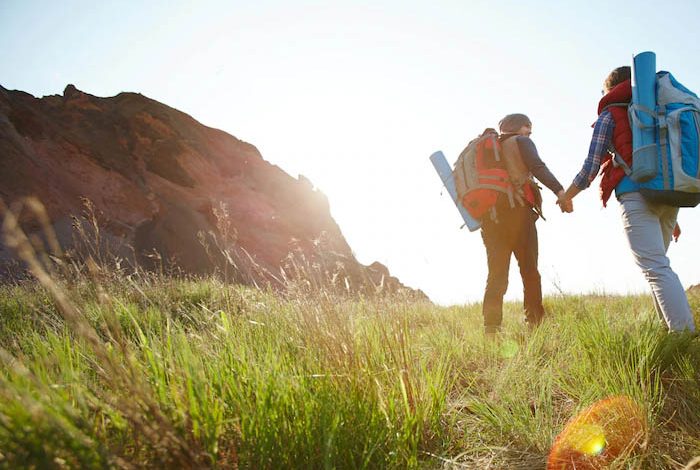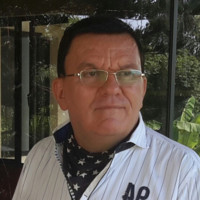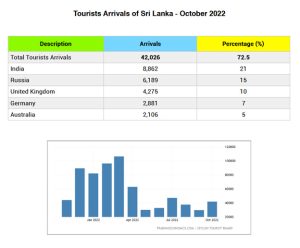 In October 2022, barely 42.026 tourists traveled to Sri Lanka. 15.000 of those were Russian and Indian citizens.
Sadly, only 2.881 German visitors were recorded during that time.
In recent times, disregarding Corona specific circumstances when countries were subjected to complete lockdowns, this arrival number for the German market might be one of the lowest.
Why the response from Germany in particular had fallen back so sharply is a key concern for Sri Lanka's return to relatively normality. SL Leisure Industry is in jeopardy for more than 3 years due to the Easter Bombings in 2019 and years of Corona Hardships thereafter.
The explanation of the continuous downturn in the Hospitality sectors, or at least a fraction of it, may indeed be found in the adverse travel warnings published by the German Foreign Ministry, which again is based primarily on data collected from the German Embassy in Colombo, which serves as the principal source of data on the country's current situation.
The unfavorable Travel Advisory that is now in effect and released by the German Foreign Ministries jeopardizes Sri Lanka's marketing efforts to draw in the Western European markets.
It is well known that the Foreign Ministries direct the majority of the publications' substance to information that their individual foreign missions supply them.
Because of this, the GERMAN EMBASSY in Sri Lanka is primarily responsible for developing and compiling the information that eventually appears in their governments' ONLINE TRAVEL ADVISORIES.
The present Travel Advisory for Sri Lanka publicized on the German Foreign Ministries Website carries numerous of controversial assessments, which might not tally with the factual ground situation in the Island. Following some Quotes from their website valid since October 2022 and still in place:
Economic crisis
 Due to the difficult supply situation, unnecessary trips to Sri Lanka are generally discouraged. This applies in particular to self-organized individual trips without a local tour guide. Traveling as part of guided tours is currently possible in principle, but here too supply bottlenecks (food, medicine, fuel) and the possibility of a resurgence of the protests at any time should be taken into account. Especially outside of the capital Colombo, medical care is not fully guaranteed due to drug shortages".
Terrorism
 The security situation remains tense following the terrorist attacks on churches and hotels in Colombo, Negombo and Batticaloa on Easter Sunday 2019, with numerous fatalities and injuries, including from abroad. The security precautions were clearly and noticeably tightened, and the presence of the security forces increased nationwide.
 Avoid public places as far as possible,
 Crime
 Violent crime is most common within local communities. Foreigners, especially women traveling alone or in small groups, are occasionally affected by violent and even sexual assaults, also in tourist centers. In some cases, drugs or knockout drops are administered via drinks.
 There are increasing burglaries in hotels and guesthouses. When buying e.g. jewelry, but also herbs and cosmetics, cases of fraud or extortionate prices on markets are increasing.
Nature and Climate
 There is a tropical, humid, hot monsoon climate.
 For overland travel, rail is preferable to public buses, which are often involved in serious accidents due to reckless driving.
It is up to our readers to make their own assessments  whether these indications are reflecting the truth or whether they are exaggerating the factual ground situation in Sri Lanka.
Due to the fact that the majority of international visitors carefully research these internet publications before flying, subsequent cancellations are a regular occurrence if extremely negative travel advice is discovered regarding the desired destination country.