Travel & Tour
Chairman of the CAASL Meets the Secretary General of ICAO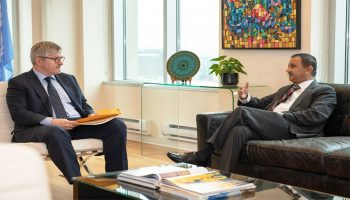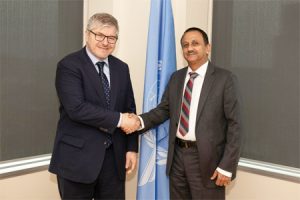 Mr. Upul Dharmadasa, Chairman of the Civil Aviation Authority of Sri Lanka (CAASL), met the Secretary General of the International Civil Aviation Organization (ICAO) Mr. Juan Carlos Salazar at the ICAO Headquarters in Montreal Canada on 01st June 2022.
During these fruitful discussions, the Chairman handed over a letter from the Minister of Ports, Shipping & Aviation Services Hon. Nimal Siripala De Silva and a proposal of a mechanism to employ the Aviation Workforce in Sri Lanka in the Member States of ICAO which was proposed by the National Coordinator of NGAP-SL, Mr. Gimhan Dabarera.
It was stated by the Personal Advisor to the Secretary General of ICAO that the discussion was very successful and the Chairman of CAASL requested Technical Support to enhance Aviation Industry in Sri Lanka.
The Secretary General introduced the Chairman to the Technical Committee of ICAO and the CAASL may receive free aviation training programs conducted by the ICAO in the future