Travel & Tour
Digital Transformation of the Sri Lanka Institute of Tourism & Hotel Management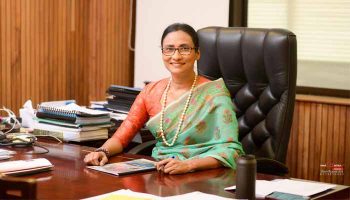 The nation's pioneering Hospitality and Tourism education provider, The Sri Lanka Institute of Tourism & Hotel Management (SLITHM), successfully conducted the soft launch of its new Student Management Information System (SMIS) and Learning Management System (LMS) as part of its digital transformation drive. This transformation is aligned with His Excellency, The President's manifesto, Vistas of Prosperity and Splendor, and as published in the '2020 – Sri Lanka Tourism Year in Review'. The re-engineering of processes are currently underway in the tourism industry to improve efficiency.
As part of the transformation, SLITHM has now shifted its entire registration process online, making it more convenient for students to apply for programs online. The new SMIS also facilitates students to download and upload assignments and access learning modules. Lectures are conducted online via virtual platforms under the new normal. Each student has their own portal to manage their assignments, learning schedules etc.
Responding to the leisure sector's human resource demands within the 'new normal', SLITHM is looking at introducing several hybrid online and virtual study programs. The institute provides education to over 5000 students each year prior to them entering the industry and students who undergo training with SLITHM are provided on the job training in 3-star plus hotels where 90% of them are absorbed to each hotel. The others also get absorbed to other star rated hotels making the students 100% employable soon after passing out from SLITHM. The institution provides scholarships to around 1,500 students yearly.
The only government-approved tourism and hospitality training institute, SLITHM was established in 1964 and is managed by the Ministry of Tourism and Aviation. Over the years, SLITHM has fine-tuned its programs to meet the specific needs of Sri Lanka's and Asia's changing market needs and new schemes of training are introduced frequently with opportunities to specialize in industry specific areas. The scheme allows students to be more flexible in the choice of training and provides multiple entry and exit points. Furthermore, it recognizes prior learning, which benefits those who have gained hands on experience in the industry and who wish acquire further knowledge through a sound professional qualification.