News
EP Governor takes steps to protect deer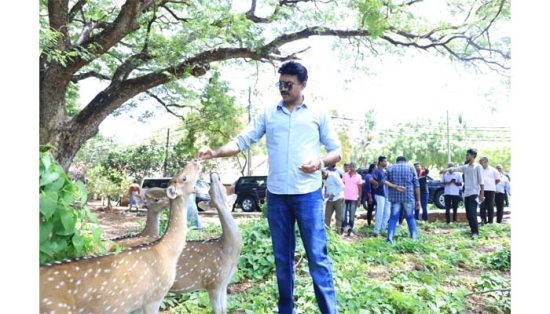 Hon.Senthil Thondaman, Governor of Eastern Province  has taken action to protect deer in Trincomalee!
The process of deer survey has been started in Trincomalee city  24th of june morning.
The program has been carried out under the auspices of the Eastern Province Tourism Bureau
Urban Council Town & Gravats, Trincomalee.
The program has jointly launched by the Divisional Secretariat  of Town & Gravats  and the Urban Council  of Trincomalee  to survey the deer population in Trincomalee City.
Governor Hon.Senthil Thondaman, Chairman of  Eastern Province Tourism Bureau, Divisional Secretary, Secretary, Urban Council Secretary, Government officials and Volunteer from several organizations has participated in this program.
Meanwhile,  Governor Hon. Senthil Thondaman said that Anatomical examination revealed more than 20 deer have died in Trincomalee due to the reason of eating plastic waste.
The Governor states that a committee has been appointed to look after the issues of deer safety and food,  hopefully Trincomalee will become a place with more deer in the forthcoming days.