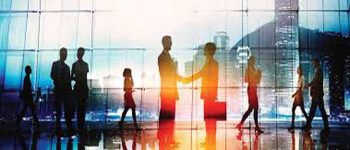 The Sri Lanka Export Development Board (EDB) is currently facilitating to ensure that the operations of export industries remain uninterrupted during the extended curfew period in the western province.
Exporters are required to take all safety precautions recommended by the health authorities to manage COVID-19 and need to assure implementation of safety measures as per the "Guidelines on COVID-19, preparedness for workplaces" dated 2nd April, 2020, issued by the Ministry of Health and adhere to the additional guidelines announced by the authorities according to the prevailing situation.
All non BOI Exporters are advised to obtain a letter from EDB with instructions on guidelines to be adhered to in carrying out export operations. All BOI registered companies may contact the BOI.
Please contact the following EDB officials in this regard.
For Export Agriculture Sector:
Ms. Malani Baddegamage
Director – Export Agriculture
Mobile – 071 9500885
Email: malani@edb.gov.lk
For Industrial Products Sector:
Mr. Harsha Pathberiya
Actg. Director – Industrial Products
Mobile 071 4452499
Email: hdp@edb.gov.lk
For Export Services & Electric and Electronic Products Sectors:
Ms. Manoja Dissanayake
Actg. Director – Export Services
 Mobile – 071 8032455
Email: manojad@edb.gov.lk
"Letters issued by the Managing Director or an Authorized Officer of Export Companies to the employees, along with their National Identity Cards or Company Identity Cards and a copy of the EDB letter could be used as curfew passes to travel to workplaces in curfew areas According to the new Guidelines issues by the Department of Police"
The company letter should contain the following details:
The name of the employee
National Identity Card Number
Address (Residence) from which the employee travels to work
Contact Mobile Number
Vehicle number:
This measure has been taken by the government considering the importance of continuing export operations and its contribution to the national economy. It is the responsibility of the relevant company to take the required precautionary measures to protect the employees / staff / general public.
EDB Helpdesk – 0112300710, 071 4406119, 071 822 0953, 077 249 4807
Email: helpdesk@edb.gov.lk
Website: www.srilankabusiness.com
We thank you for your cooperation during this critical period.
Sri Lanka Export Development Board