Business & Finance
GRI Initiates Phase 2 of $100 Million Project – the Largest Specialty Tire Plant in Sri Lanka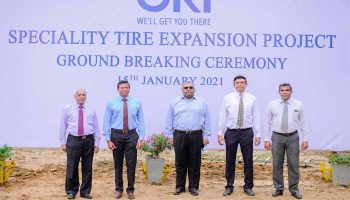 15 January 2021. Colombo, Sri Lanka: GRI begins 2021 on a very positive note, breaking ground and laying the foundation stone for the second phase of a US$100 million project with a new manufacturing facility in Badalgama, Sri Lanka to expand its specialty tire production capabilities to meet growing global demand for its products.
This new factory is the next phase of GRI's rapid expansion currently underway, including the new mixing facility and will total the overall investment to $100 million. In January 2018 GRI inaugurated a world-class specialty tire manufacturing facility with an investment of more than $40 million. The new factory is an expansion of this facility and is expected to be completed by December 2021.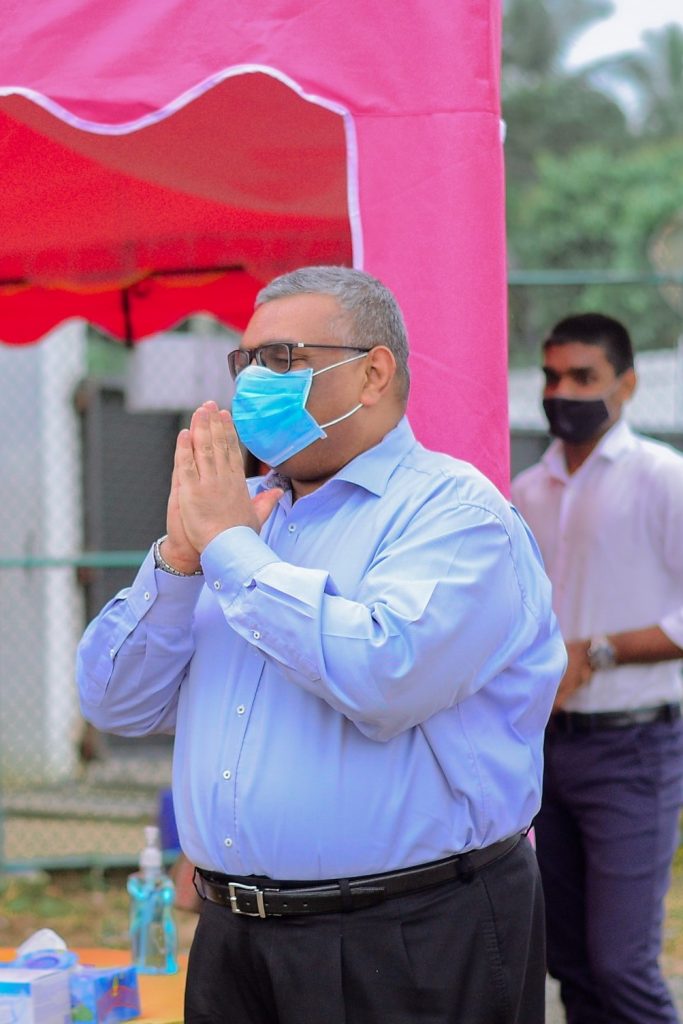 Managing Director of GRI, Prabhash Subasinghe, explained that the new manufacturing facility is part of the company's long-term vision and growth drive.
"GRI's expansion and increase in our production capacity, in such a short time frame, is a result of the overwhelming demand for our GRI branded products in recent years. It has been rewarding to see how our products have been so well received in an extremely competitive market and lauded for its superlative quality, service and innovation – we are well-positioned to carve a niche for Sri Lankan specialty tires in the world market," observed Mr Subasinghe.
GRI has been a formidable force in enhancing exports of Sri Lanka since 2002. The company has been consistently adding new products to the country's export range of specialty tires. Over the years, GRI has supported the Sri Lanka government's efforts and vision to drive our country's export industry to the next level.
In line with local COVID-19 regulations, the company held a closed, intimate ceremony where the senior management broke ground and the youngest members laid the foundation stone for GRI's new facility.
"The new manufacturing facility will be equipped with state-of-the-art machinery and is set to quadruple GRI's current production capacity bringing it to 750,000 tires per year and a total capacity of 100 tons per day. The new factory will focus on agriculture tires with a large share dedicated for advanced radial agriculture tires. GRI is the only manufacturer in Sri Lanka with radial agriculture manufacturing capability. We will also be increasing employment by 100% and build the GRI team to 500 factory employees through this expansion; covering production, engineering, quality assurance, advanced technology, research and development" said Dr Mahesha Ranasoma, CEO of GRI, noting the significance of the new facility.
"The new facility will add 11,600 square meters of production area that will take the main tire plant to 22,400 sq. mt. (240,000 sq. ft.) which is equivalent to the size of 3 football fields. A key feature in the new production plant is that it will equip GRI with the capability to manufacture larger sized agricultural tires. Our maximum tire size now is 50 inches. We will soon be able to manufacture tires up to 60 inches in size in the new production plant to meet growing market demand and cater to our customer requirements," commented Mr Ananda Caldera, Executive Director of GRI. "Further, the company will add 22 tire building machines and 36 presses to its current capacity."
GRI's mandate to embed sustainability as a part of all its operations is further reiterated through its new production facility.
The new facility will expand GRI's solar panel initiative spanning the entire roof and generate 2.5 Mega Watts of solar power. The factory will continue to use biomass boilers instead of furnace oil boilers while production at the facility will continue with an environmentally friendly 'dry' process, with no emission of gases or liquid disposal and ensuring low material wastage. The new production facility will also extend GRI's green policies on waste management through rainwater harvesting and an efficient wastewater management system. Furthermore, GRI will conduct a carbon footprint analysis and work to offset any environmental impact.
GRI was founded in 2002 and works towards its vision of taking high-grade Sri Lankan specialty tires to the world. The company produces radial agriculture tires, construction tires and material handling solid tires through locally produced natural rubber and has a business presence in more than 50 countries. In 2018, GRI opened an advanced manufacturing plant in Sri Lanka to produce agricultural tires. In 2020, GRI also commenced construction of a new mixing facility in the Mirigama Export Processing Zone (MEPZ) in Sri Lanka.