Travel & Tour
SL Tourism kicks off travel blogger & influencer campaign for 2020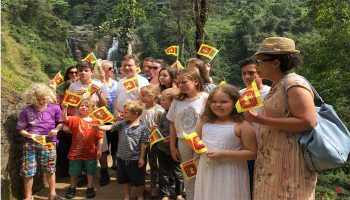 Despite receiving threats from Corona Virus to the globally travel community, Sri Lanka Tourism's Visiting Blogger Program kicked off promotions aggressively for the year 2020, by welcoming 27 high profile International Travel Bloggers, Travel Influencers together with their content supporters to experience "What is So Sri Lanka "and to endorse the island as one of the safest family holiday destinations in Asia.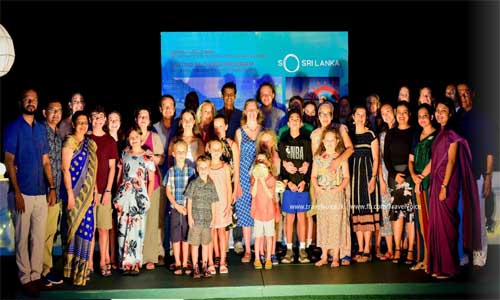 With over 11 Million combined global travel seeking audience covering key 8 source markets (including UK, Australia, Germany, India, Switzerland, Norway, USA & Canada) This Social Media Influencer promotion expect to create over Rs. 29.8 million worth advertising value.
Selected High Profile Travel Bloggers & influencers were passionate on covering various travel segments including Family Travel, Adventure, Culture & Food, Nature & Wild, etc.
Over the 10 days of destination familiarization tour, bloggers split into three different groups to explore Sri Lanka covering, Kalpitiya, Wilpattuwa, Anuradapura, Habarana, Sigiriya, Pitawala Pathana in Riverstone- Matale, Kandy, Nuwara Eliya , Udawalawa and down south. The Programs were expected to showcase Sri Lanka's rich product diversity with lesser known beauty, and warm hospitality.
During their tour in Sri Lanka, Scottish Family Travel Blogger Ms. Jenny Eaves from MONKEY & Mouse from Scotland stated that 'she and her two kids had a memorable time in Sri Lanka and after a week completing the tour in Sri Lanka, still her two children talk about Baby Elephants they have seen in Minneriya National Park. The bloggers & Influencers visited Kalpitiya & Chilaw area, welcomed by Hon. State Minister Arundika Fernando and expressed his gratitude for supporting to promote local tourism sector.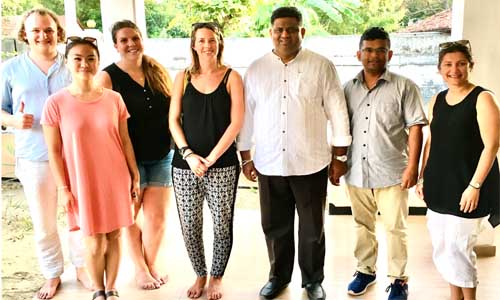 Travel Bloggers with State Minister of Tourism and Aviation, Arundika Fernando. Mr. Chaminda Munasinghe , Asst.Director PR , SLTPB , is also seen in the picture.
As part of this international promotion, Sri Lanka Tourism invited the very first family travel bloggers from Europe, Australia & USA to endorse Sri Lanka as one of the safest yet exciting holiday destination for global family travelers. These bloggers expect to share their children's feeling about Sri Lanka and memorable experiences they have gained as a family traveling around Sri Lanka. This is expected to be a strong endorsement create re-assurance about destination Sri Lanka, despite tourism industry downfall due to Easter Sunday Attack(April) & global concern on Corona Virus threats.
Australian Yoga & Wellness Travel Blogger Ms. Florence Shih from www.yogawinetravel.com (Ave. per month80,000 visitors for get into her blog.)stated that '' Over the last 10 days we have seen some of the incredibly underrated destinations in Sri Lanka where in Kalpitiya we have seen 100s of Dolphins and whales, We climbed to the top of 200meter tall rock fortress and most interestingly we have watched about 50 orphan baby Elephants get fed milk at the Udawalawa Elephant Transit home. This country is amazing and full of excitements.''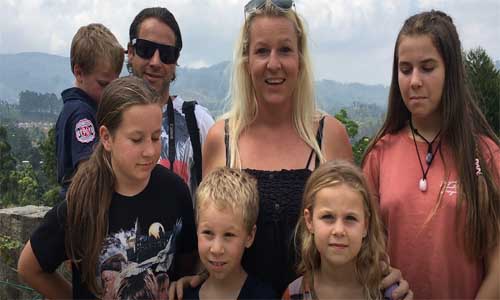 Female Solo Travel vlogger visited Sri Lanka from Germany Ms. Sandy Breitmeier who run the Travel YouTube Channel '' SandyMakesSense' (about 50,0000 subscribers) (www.youtube.com/user/SandyMakesSense) also stated that she had a incredible time in Sri Lanka and her most memorable experience is Ceylon Tea Plantations and how the actual tea been made in Sri Lanka . She welcomed all to visit Sri Lanka.
Australian Family Travel Bloggers Peter & Erin Rennie from 'Seven wanderers' (http://www.sevenwanderers.com/) (Ave. 15,000 visitors for their blog.) stated that within last 5 days we have been absolutely falling love with this country. We have seen and done so much, The People So Friendly, So Warm and Accommodating and this country has so much to offer 'Elephant Safari, Amazing Food, Sigiriya, Beach……. So We will highly recommend all our followers to visit Sri Lanka with their families.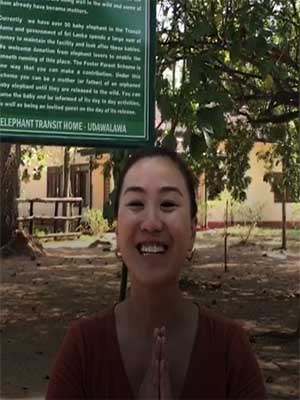 In order to welcome the travel bloggers to Sri Lanka, an event was organized by Sri Lanka Tourism at the Mount Lavinia Hotel, Colombo on the 1st February. Various entertaining cultural activities were presented during this event to showcase Sri Lanka's proud historical, cultural & heritage values and share them on popular global virtual platforms.