Top News
Travel & Tour
Sri Lanka Tourism Achieves Growth through Strategic Partnerships with Foreign Missions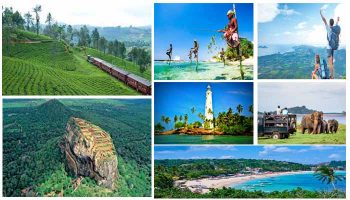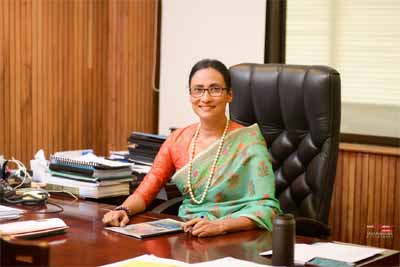 Foreign policy plays an important role in strengthening economic and trade relations and has the potential to positively impact the profile of a country. Sri Lanka Tourism recognizing the significant role played by the Sri Lankan Foreign Service representatives have collaborated with missions on initiatives in key source markets as well as in emerging markets to boost tourism exports and attract tourism investment.
As borders begin to open, and Globally travelers are seeking the perfect post-Covid travel destination, positioning Sri Lanka as a unique, experiential island as opposed to a mass-market destination will be vital. Representing Sri Lanka authentically and educating a global audience on the country's many diverse facets is an essential part of Sri Lanka Tourisms strategy for growth. As part of its efforts to enhance product development and promotions, the Authorities are capitalizing on the integral role played by foreign missions and is recognizing collaborations, as an essential tool for promoting the Island.
Speaking about the government's unprecedented initiative across the globe in promoting Sri Lanka, Ms. Kimarli Fernando – Chairperson SL Tourism had this to say. "We are an island that has it all, but until now very little has been done to promote Sri Lanka's amazing diversity. By having an integrated communication campaign, across traditional and digital media, which includes partnerships with our Foreign Missions, we have tremendously increased awareness about the island. It has also allowed us to move away from being a mass-market destination, to an altogether more exclusive category that appeals to high-value travelers. A visit to the island can after all be a beautiful, authentic, spiritual experience and we want to share this with the world."
Sri Lanka Tourism maintains a constant dialogue with the missions, industry and global stakeholders through webinars and has taken part in several key seminars and discussions during the recent past. The virtual meetings have assisted Sri Lanka in remaining a top of the mind destination as well as position it as a land of opportunity for tourism investment. As vaccination begins to take effect and with borders beginning to open, the strategic efforts to position and market Sri Lanka will soon reap rewards. The ongoing efforts by Sri Lanka Tourism, which include research, review, and consultation continue to inform decision-making and policy, giving Sri Lanka's tourism sector a strong and secure position from which to grow.