News
State Minister of Defence visits Disaster Management Centre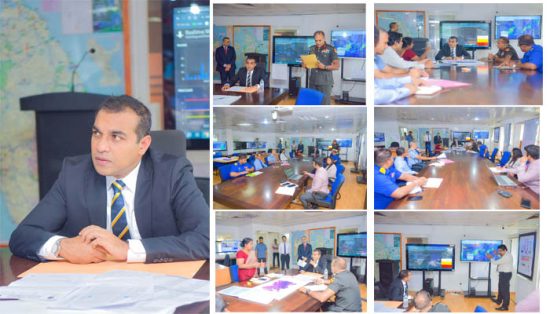 State Minister of Defence Hon. Premitha Bandara Tennakoon  made an observation visit to the Operations Room of the Disaster Management Centre (DMC) in Colombo today (Oct 05).
The State Minister had discussions with the DMC officials on ways to improve relief measures that could be taken during emergency situations.
Furthermore, Minister Tennakoon instructed relevant officials to expedite the process to provide immediate relief to communities affected by bad weather. He also stated that steps will be taken to solve the existing issues that affect disaster relief activities while strengthening the available facilities.