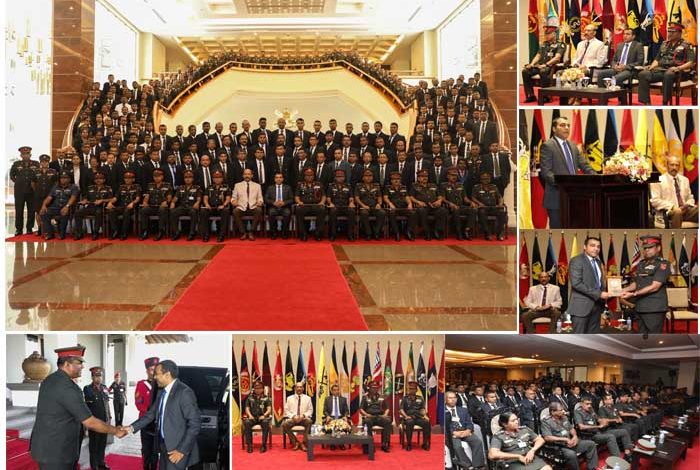 State Minister of Defence Hon. Premitha Bandara Tennakoon said the curriculum of the National Cadet Corps (NCC) shall be revised in future to suit the emerging treds while also focusing the attention to expand and facilitate NCC training at alterantive location besides the Rantambe NCC Training Centre.
The Defence State Minister made these remarks to a packed audience of NCC officers during the gathering held this afternoon at the Army Headquarters (AHQ) situated at the Defence Headquarters Complex, Sri Jayawardenepura Kotte, Yesterday (Mar 31).
Defence Secretary General Kamal Gunaratne, Chief of Staff of the Sri Lanka Army Maj. Gen. Channa Weerasuriya and Director NCC Brig. Sudantha Fonseka warmly received the State Minister on his arrival and accompanied him for a cordial interaction with the NCC officers who had arrived at the AHQ.
The State Minister addressing the audience appreciated the valuable services rendered by the National Cadet Corps during the terrorist conflict and in postwar national development process.
In his speech, he highlighted the importance of the NCC training in making disciplined and productive citizens, while they are at school. He also stated that more opportunities will also be provided for Tamil and Muslim schools in addition to the present allocation of intake in NCC training.
Following the exchange of pleasantries the Director NCC Brig. Fonseka presented mementos to visiting high officials as a gesture of goodwill and to mark the event.
Senior military officers and a large number of troops serving at the NCC were present at the occasion.