Business & Finance
Edb develops NVQ and national competency standard for "production associate – manual soldering" with the support of tertiary and vocational education commission (TVEC)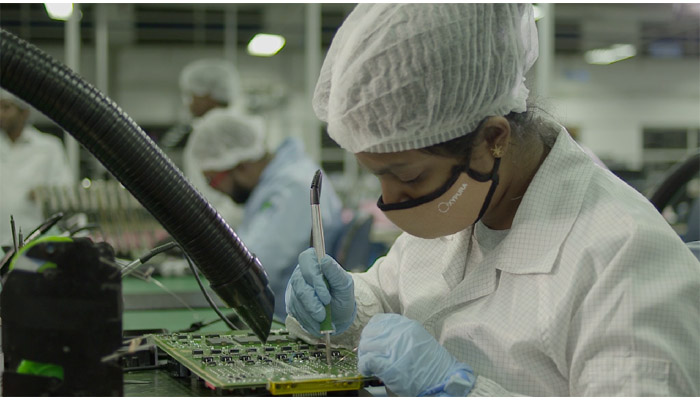 The Sri Lanka Export Development Board (EDB) with the assistance of the Tertiary and Vocational Education Commission (TVEC) has developed and released the "Production Associate – Manual Soldering" (NVQ Level 4) National Competency Standard for the betterment of the Electrical and Electronics sector in Sri Lanka. In addition, the EDB and TVEC are in the process of developing several other National Competency Standards that are required for the sector.
This was accomplished through the Vocational Education and Training Plan (VET Plan), developed for the Electrical and Electronics sector by the EDB with TVEC to address the skill gaps and training requirements to develop the Electrical and Electronic industry to support the national export drive. This initiative was jointly funded by the EDB and the TVEC, and Sri Lanka Electronic Manufacturers and Exporters Association (SLEMEA) also extended their support in preparing this report.
TVEC developed a VET Plan in 2012 for the domestic industry sector and at the request of the EDB, the VET plan was upgraded to meet the requirements of Electronic and Electrical manufacturing and export oriented industry. The ultimate goal was to address the overwhelming shortage of manual workers by encouraging the youth to pursue education in this sector. This National Competency Standard will improve the supply of semi-skilled and skilled professionals to satisfy the needs of the Electronic and Electrical Manufacturing sector and also to build sales and profits of the industry while supporting the national export drive. In this process, the industry looks forward to support the development of a dynamic pool of Human Resources consisted of young men and women with vision, as well as academic and professional capabilities as stipulated in the National Export Strategy (NES).
The EDB hopes to work closely with TVEC to address the current human resources shortages in the areas of technical, craft and operational occupations at entry-level for the next five years, for the advancement of the Sri Lankan Electronics and Electrical Sector.