Business & Finance
EDB organizes B2B Meeting between Sri Lankan Exporters and Russian Business Delegates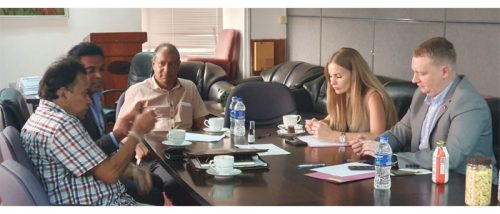 A high-level business Delegation from the Sverdlovsk Regional Government of Russian Federation visited Sri Lanka for a three-day programme from 23rd to 26th January 2023. Mr. Vladimir Smirnov, Honorary Consul of Sri Lanka in Sverdlovsk Region led the Business delegation which included prominent business leaders from the Region.
The Sri Lanka Export Development Board (EDB), in collaboration with the Federation of Chambers of Commerce and Industry of Sri Lanka (FCCISL) and the Embassy of Sri Lanka in Russia, organized B2B meeting between Sri Lankan exporters and the Russian delegation on 24th January, 2023 at the EDB premises. The B2B meeting session was conducted successfully with the participation of more than 40 Sri Lankan exporters. The interested products sectors for the Russian delegation were Cosmetics, Spices & Tea, Seafood, Gems, and Coconut-based products.
The event was a great opportunity for the Sri Lankan exporters to network with some of the most influential business leaders in the Sverdlovsk Regional Government of Russian Federation to connect and explore potential partnerships & collaborations as well as learn more about the business climate and opportunities to expand the existing trade relations with Russia.
Ambassador of Sri Lanka to Russia, Her Excellency Prof. Janitha A. Liyanage initiated the efforts to conduct this timely and effective B2B session with the support of Russian counterparts.
The EDB is planning to organize more promotional events in future in collaboration with the Embassy of Sri Lanka in Russia to connect Sri Lankan exporters with the Russian counterparts.