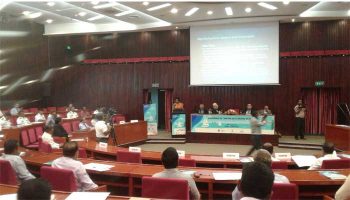 Need to diversify our export basket and not depend only on the traditional exports was highlighted and emphasized at the conference entitled "Grow Boating as a lifestyle", held recently at the BMICH and which was jointly organized by the Export Development Board (EDB) and the Boat Building Technology Improvement Institute(BTI).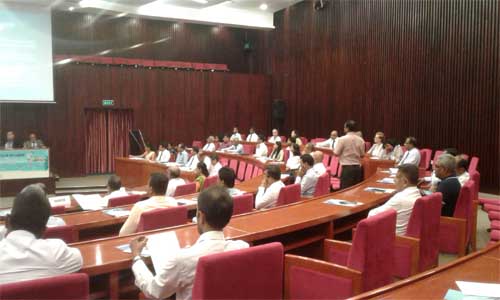 Going by the recent speeches by President Gotabhaya Rajapakse, especially focusing on promoting tourism in Sri Lanka, keeping the niche markets such as sports tourism, health tourism and nautical tourism in mind, new upcoming industries such as boating industry turns into extremely relevant in promoting and expanding new export businesses.This aspect was highlighted by the high profile experts who participated in this important conference.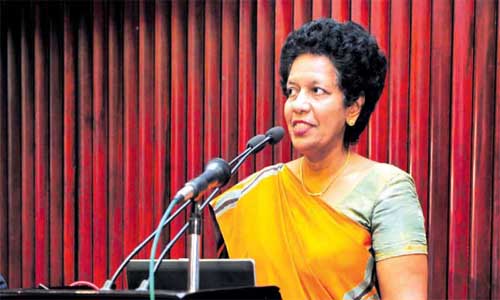 General Secretary of the EDB Mrs. Jeewani Siriwardena addressing the conference stressed the need to popularize boating as a lifestyle by creating awareness on the boating activities among the relevant stakeholders and also by that increase the vital revenue needed to the national GDP .
Export Development Board having identified boat and shipbuilding as an important sector in the National Export Strategy (NES) has undertaken several initiatives to improve the internal and external market demand for boating linked products and services:
Further emphasizing the need to develop nautical tourism Mrs.Siriwardena said: "It is essential to make the country a renowned recreational boating yacht service centre in the Indian Ocean".
Dr.Dietmar Doering elaborating that Nautical Tourism as the type of niche market which Sri Lanka's President was looking at, highlighted the availability of Sri Lanka's pristine nearly 1300 stretching beaches that would be ideal for establishing Marinas to cater luxury yachts from various countries.
Dr. Doering further said that mixed developments with condominium developments and hotels should be partnered with all Marina developments. The locations for Marinas should be decentralized and not necessary to be located in designated areas but in regions where Nautical Tourism could have advantageous backgrounds. Dr. Doering further emphasized that dual purpose Marinas catering fishery harbours in combination with luxury yachts might not be the right solution as shown in other countries who are seeing yachts marinas functioning well once their purpose is to concentrate on yachting alone.
Dr.Doering further proposed that Sri Lanka in general could emerge to reach a high spending clientele, once a National Plan for the erecting of an island wide Marina system is projected and implemented as a PPP project worldwide.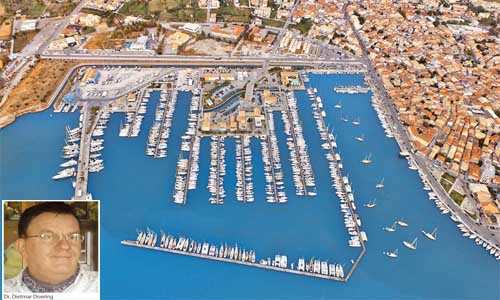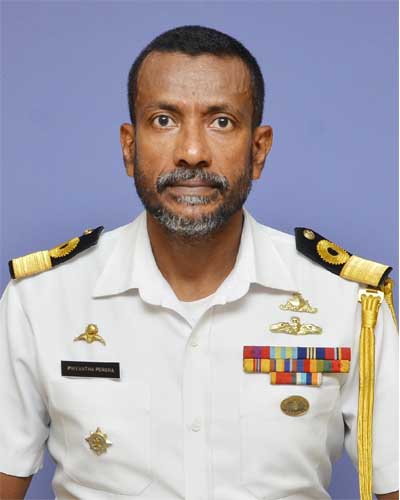 Commodore Priyantha Perera, representing the Sri Lanka Navy highlighted the necessity of national security in general. According to the Commodore drug trafficking using maritime means is a fast developing scenario and that aspect has to be taken to heart when developing Nautical Tourism.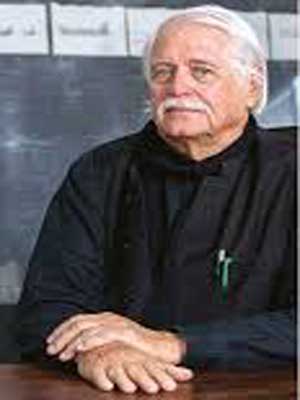 Mr.Pierre Pringier, who pioneered Catamaran sailing and cruising and recently launched the first hotel type Catamaran into the Sri Lankan sea contributed vital and essential information to various operational issues which are a natural fact in the development process of Nautical Tourism. It was also emphasized at this conference, that as boat building and nautical tourism were inter-related, EDB believes that strategies to develop one sector will benefit the other. Therefore, EDB will take into account the development of all other related activities such as yacht chartering, yacht parking, water sports and other boating and recreational activities when developing strategies for the development of the boat building industry.