Business & Finance
Finance and Management Professional Keith D. Bernard appointed the Chairman of Sri Lanka Ports Authority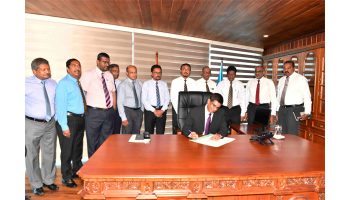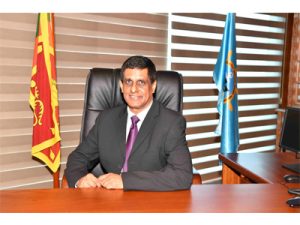 Mr. Keith D. Bernard has been appointed the Chairman of Sri Lanka Ports Authority (SLPA) by the Hon. Minister of Ports, Shipping & Aviation, Nimal Siripala de Silva.
Mr.Keith Bernard has from an active career spanning 40 years, accumulated 30-years of  experience at CEO  and senior management level in diverse sectors encompassing Packaging, Plantations, Finance, Sports & Leisure, Apparel, Telecommunications, Health, Media, Produce Exporting etc., in the corporate sector. In the Not-for-profit sector he held senior management positions in an USAID funded private sector development project and served as the Director General of the Sri Lanka Press Institute. He served as Joint Managing Director of the State-owned composite insurer, Sri Lanka Insurance Corporation Limited, during which time the company held the number one position in the General Insurance sector. For a brief period, he served as the Working Director of the Road Development Authority and a board member and Chairman of its related entities. He also served as a member of the Cabinet appointed Expert Panel of the Ministry of Public Enterprise Development, with responsibility to advise and assist in providing oversight management of State-Owned Enterprises which included the State-owned Banks, Sri Lanka Insurance Corporation, Sri Lankan Airlines etc. He has also advised and consulted for the Financial Services and Telecom sectors in strategy, business alignment and objective setting.
Mr. Bernard recently functioned as the Chief Financial Advisor to a group of companies with interests in the health, packaging and sports and entertainment sectors. He has held Board positions of Sri Lanka Insurance Corporation Limited, Lanka Hospitals PLC and Lanka Hospitals Diagnostic Limited, Capital Alliance Investments Limited, Lanka Salt Limited, Road Development Authority, Fintrex Finance Limited, and chaired several board sub committees such as Audit, Related Party Transactions, Remuneration, and Nominations etc. At present, he is an Independent Director of Jaya Container Terminals Limited.
Mr. Bernard has served as a council member of the Chartered Institute of Management Accountants (CIMA) Sri Lanka Division. He was a joint adjudicator of the "Business Today – Top 10" Awards.
He is a Fellow of the Chartered Institute of Management Accountants (UK) and the Chartered Global Management Accountants. He is also a Member of the Chartered Institute of Marketing (UK) and has an MBA from the Aberdeen Business School, Robert Gordon University of Aberdeen and a Master of Economics (MA) from the University of Colombo. Whilst reading for his MBA degree, he won the Douglas Gourlay Award for demonstrating Initiative, Endeavour & Creativity.
He studied at De Mazenod College, Kandana.