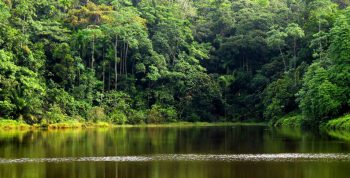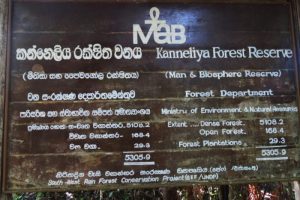 If you are a nature lover or seeking some sort of adventure, the ideal place for your interests is Kanneliya-Dediyagala Nakiadeniya forest complex, situated about 147 kilometres from Colombo and about 42 kilometres from Galle, the main city in the South Western part of Sri Lanka. Kanneliya,the largest remaining rainforest in Sri Lanka is considered as one of the most biologically diverse areas  in the Island and the biodiversity is regarded richer than 'Sinharaja'.
The total extent of the Kanneliya forest reserve is 5,309.9 hectares and has a forest cover of 5,108.2 hectares and also covers lowland and mountain tropical forests. The area is covered by natural high forest ecosystem comprising several forest types, mainly lowland tropical forest types, wet semi- evergreen forest and sub mountain tropical wet- evergreen forest.
Kanneliya which had been subjected to illegal logging was declared a forest reserve by the Forest Department in 1934 and  later in the early nineties. It was designated as a conservation area, In 2004
Kanneliya forest complex was declared as an international biosphere reserve under the man and  biosphere programme of UNESCO In addition Kanneliya is  being identified as a suitable area for in situ conservation of crop wild relative species too can be regarded as a significant point linked to this forest reserve.
Kanneliya biosphere reserve is situated in  a major catchment area of two of the most important rivers in the region-the  Gin and Nilwala rivers. It is also the residential area for about 10,000 people living in 78 villages.
As the location consists of flat land, abundance of grasslands and minimal human interventions it has turned out to be an ideal habitat for elephants in the  Hurulu forest. Especially You can observe a considerable seasonal movement of elephants from  Minneriya and  Kandulla to this for area
In addition due to the relatively undisturbed and complex environment you can find a rich diversity of fauna with a high degree of endemism. A total of around.220 faunal species with 41 endemies have been recorded from the Kanneliya forest complex and adjacent forests.
Some of the mammals that can be found here include torque macaque, loris, wild boors, sloth bear, spotted deer,pangolin, bandicoot, rat porcupine, rabbit, Jackal, leopard, rusty, spotted cat, mongoose, water buffaloe, and of course elephant.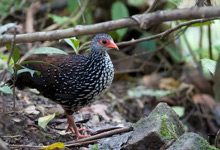 According to recent studies it has been revealed the presence of 122 bird species including Sri Lankan jungle fowl, spurfowl and blue faced malkoha and the rare rufous woodpecker, Ceylon mina and Sri Lanka hanging parrot. It is also said that out of the  bird species found here 41 of them are considered endemic.
If you have an interest in finding details about various snakes Kanneliya is rich with 36 species of snakes, including 17 endemic forms , belonging to six families have been recorded at Kanneliya. It was found that the recorded species include representitives of all venomous categories and species dwelling in all habitat types and some of them are blind snakes, shield – tailed snakes, pythons, cobras, kraits coral snakes, vipers.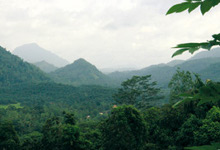 Another significant attraction to nature lovers is the 38 species of fishes found in this location. Out of these 14 are endemic. Gin ganga, Udugama ela. Kanneliya ela are the most popular and suitable places for the ground water fishes in Kanneliya. These species are Apacheillidae as Anguilidas, Belonidae, Channidae, Hetacembelidas, Hetaro pneustidas, Siluridas, Bagagridae and hobiliae.
Another highlight that may lure nature lovers is the 319 woody plant species found in this forest area. According to several biological surveys this region has been identified as floristically one of the richest areas in South Asia. It is said that there is a high propotion of endemism among identified woody plants with 159 species belonging to 94 genera and 41 families endemic to Sri Lanka.
Some of plants frequently seen in the Kanneliya forest reserve are Na, Etamba, Diyataliya, Kithul, Welipiyanna, Badulla, Kekuna, Wal del, Yakahalu Dun, Kekiri wara, Hora, Thiniya Dun, Bu Kenda, Weniwel, Hal, Wal Kurundu and a plethora of valuable plants.
Due to the valuable timber linked to plant species illegal loggers were helping themselves and were ruining the natural aspects of this important forest reserve until the forest department stepped  over to stop this ruination of this valuable natural treasure trove.
Religious and archaeological sites are another interesting locations that will attract the discerning visitors. Thalgedikanda is a forest hermitage situated close to the forest. The ruins of ancient buildings, caves, ponds and monuments belonging to King Sadhatissa era are of archaeological value. Another temple known as Katuwelgoda Raja Viharaya too is a historically important site.
For adventure seekers there are several nature trails within the forest such as Anagimala Ella(waterfall) Wavul Lena(bat cave) Kabbale kanda Peak which are important and unforgettable experiences that could be gained from the Kanneliya forest reserve. Especially Kabbale mountain trail will take you upto a summit point from where you can enjoy the panoramic view of area.
Kanneliya forest reserve is accessible by a motorable road off Udugama-Hiniduma main road. The access road is motorable only upto the point where it reaches  Nannikitha ela, a major tributary of the  Ginganga. The Forest Department office and the visitor's centre are located on the other side of the stream and can be accessed by the wooden bridge . A visit to Kanneliya will be an unforgettable and life long experience.
For more details: Forest Department,82, Rajamalwatta Road, Battaramulla. Sri Lanka. Phone : +94 11 2866631 +94 11 2866632 ,+94 11 2875540, Divisional Forest Office Galle: 091-2234306
If you are interested in staying at Kanneliya for  a while following hotels will provide you accommodation is stay in comfort.
Kanneliya Mount Resort,Korelagama, Panangala ,Galle.     Contact: Siriwardena Hennayake Tel: +940718640041  0765315151
Kanneliya Forest Resort,Kanneliya Road, Korelagama Panangala, Galle. Contact: Jayaweera   Tel: +940915671867, 0777747818, 0778416560