News
Newly appointed Indian DA meets Defence Secretary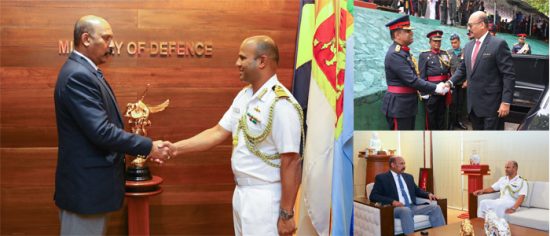 Captain Anand Mukundan who joined the mission as Defence Adviser (DA) to the High Commission of India in Sri Lanka, called on the Defence Secretary General Kamal Gunaratne at the Defence Ministry in Sri Jayawardenepura, Kotte 14th of November 2023.
Gen. Gunaratne warmly received the newly appointed DA on arrival and held a cordial discussion on matters that were mainly focused on a bilateral nature. On this occasion, the Defence Secretary extended his warm wishes to Capt. Mukundan on his recent appointment.
Military Liaison Officer of the Defence Ministry, Maj. Gen. Dhammika Welagedara was also present at the occasion.