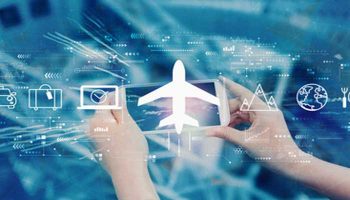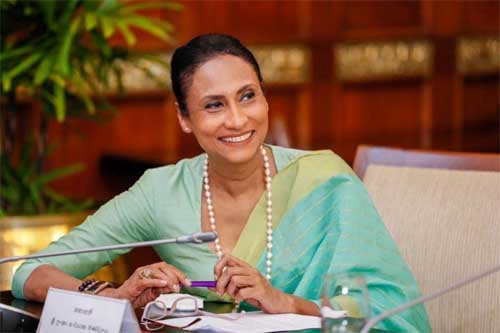 The advent of technology has seemingly transformed the travel and tourism industry – and this evolution was even more pronounced during the current pandemic. Sri Lanka Tourism adopted a proactive approach to harness the benefits of technology into its offering to remain competitive in the digital era. Sri Lanka's apex tourism body is integrating technology into its operational infrastructure and has invested in value-adding IT initiatives to enhance quality of services, human resources and the traveler experience.
Championing the National Policy priority to improve the digital footprint, Sri Lanka Tourism appointed eMarketingEye as the digital marketing agency to manage social media and digital marketing campaigns. Digitalization is focused on 6 major pillars being Heritage, Scenic Locations, Adventure Activities, Wildlife and Nature, Sri Lanka cuisine and Wellness. For the period January 2020 to April 2021 organic post reach has increased by 452% while 290 million impressions were created with a record 12 million views across all social media channels.
The Sri Lanka Tourism Mobile Travel App version 2.0, supported by the World Bank and ADB under the guidance of ICTA will be launched to meet COVID-19 health protocols and will include nearly 5000 lesser known sites, Google Maps, ticket purchases to tourist sites, ability to rate establishments, a customer experience management system, an emergency button to share location with the Tourist Police as well as a traveler feedback survey.
"Featured on the Travel App will be approximately 5000 off the beaten track locations providing diverse experiences for the international and domestic traveller. This initiative was also carried out to support sustainable tourism and SME's in order to build community-based tourism. As part of the strategic initiative the Sri Lanka Tourism (srilanka.travel) and SLTDA official websites will also be revamped to reflect the enhanced experience offered to our visitors. The ADB is currently assisting Sri Lanka Tourism with the content creation for the official Mobile Travel App and have invited those interested to express their interest" said Ms.Kimarli Fernando, Chairperson, Sri Lanka Tourism at the recently concluded Investor Forum 2021.
As part of the initiative to showcase Sri Lanka and keep the dream alive, the Kandy Perahera in 2020 was telecast live for the first time in Thailand in the local language, with the support of Missions in Thailand and the Royal Thai Embassy in Sri Lanka.
Sustaining interest on the island, live streaming of wildlife with the 'Couch Safari' initiative was followed by guests around the world and received an overwhelming response with a reach of 350,000 out of which at least 40% were international viewers. Wildlife at Yala, Minneriya, Kaudulla and Uda Walawe attracted thousands of viewers with the live streaming concept of 'stay home today and travel tomorrow'. The campaign was launched on Facebook, Instagram, YouTube and Twitter. Direct display advertising campaigns were carried out using Google Display Network and Trip Advisor. Couch Safari was advertised using both video and display advertisements on key travel, wildlife, destination websites and YouTube Channels. Overall, the campaign generated over 22 million impressions, over 1.7 million video views and generated over 40,000 clicks.
Enhancing the appeal of the sector and to ensure hotel school curriculum continued uninterrupted during the mobility restrictions due to the pandemic, SLITHM launched a novel initiative and moved all programmes to an online platform.
Sri Lanka Tourism is entering a new age of technology-backed systems and offerings to cater to the post Covid traveler who will seek more contactless and unconventional forms of travel such as exploring the 'Work from Anywhere' concept. Sri Lanka is perfectly poised to embrace the digital nomad with its 'work from your own tropical paradise' strategy which has gained attention in many global listings thus far.