Travel & Tour
Sri Lanka Tourism Promotion Bureau collaborates with ITV UK for destination promotion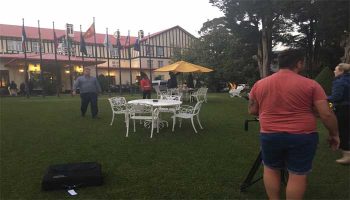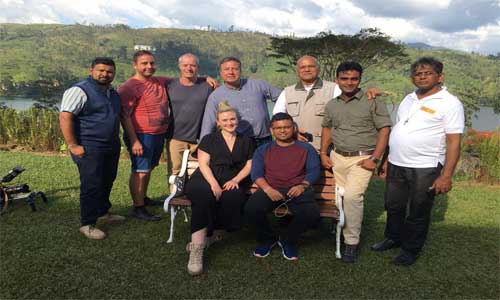 Sri Lanka Tourism Promotion Bureau (SLTPB) kicked off its international media promotions for 2020, by collaborating with British mainstream TV channel ITV-UK. Under the Visiting Journalist Program, SLTPB was invited to ITV's flagship daily morning program called ''This Morning Show'' series in Sri Lanka from 5th-11th January 2020.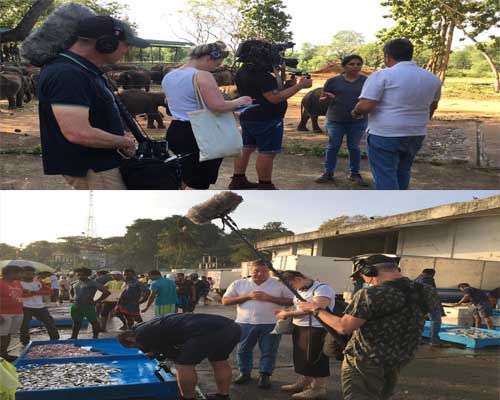 ITV is the oldest commercial British free-to-air television network with its headquarters in London. It was launched in 1955 as an Independent Television. "This Morning Show' 'is ITV's flagship program which has over 2 million daily viewers. The Program won over 14 British National Awards since 1988 (31 years to now). This Morning show's online platform reached 1 billion views in 2018 and over 80 million views on Facebook page alone. The Program can be seen from 28 other European Countries via ITV Hub. This Morning Show is aired live and features news, topical items, showbiz, style and beauty, home and garden, travel, food, health, real life and other similar features.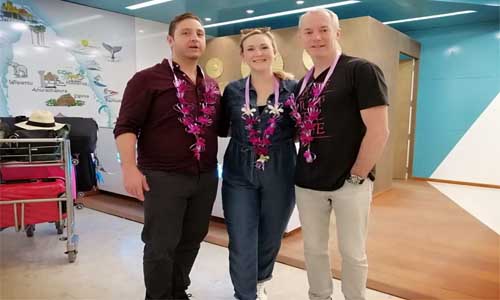 With Sri Lanka Tourism, ITV did 2x live cooking demonstrations which went live on air, on the 6th of January 2020, featuring Authentic Local Sri Lankan cuisines. Chef Publis Silva from Mount Lavinia Hotel will be featured on the program promoting Sri Lankan cuisines and series of   filming sessions undertaken from various Hotels & locations including Anantara Peace Haven, Cape Weligama , The Grand Nuwara Eliya and Ceylon Tea Trails.  Also, they continued with several other destination coverages such as Southern Beaches (Tangalle, Weligama), Coconut Farms (Tangalle), Ceylon Highland Tea (Hatton, Nuwara Eliya) and Udawalawa Elephant Transit Home.
Celebrity Master Chef John Douglas Torode was selected as the main anchor for this program. John Douglas Torode is an Australian celebrity chef. He moved to the UK in the 1990s and began working at Conran Group's restaurants. After first appearing on television on ITV's This Morning, he started presenting a revamped MasterChef on BBC One in 2005. He is a restauranteur; former owner of the Luxe and a second restaurant, Smiths of Smithfield. He has also written a number of cookbooks.Up to 3,4 travel videos are scheduled to go on air every Thursday over the next 3,4 weeks.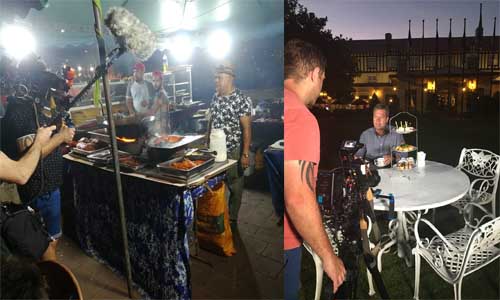 The expected advertising value of this entire media project is expected to be worth approximately 112 million. There are several crucial purposes behind this promotional effort, such as sending across a global message saying that ''Sri Lanka is recovering and ready to welcome international tourists '' and ensure their safety, while rebuilding the country's image as a stable holiday destination in Asia. This also includes showcasing Sri Lanka's current peaceful atmosphere among potential British travelers, creating virtual and social media discussion ''Why you should visit Sri Lanka'', and increase destination awareness as a tropical island with rich diversity in nature, culture and mouthwatering local cuisine. Promoting the destination in this nature will encourage more holiday booking for Sri Lanka during winter seasons, from enthusiastic travelers looking for an enjoyable holiday worth their expenditure.
For this media promotion, The Hotel Association of Sri Lanka (THASL) and Sri Lanka Association of Inbound Tour Operators (SLAITO) gave their extended support to SLTPB in order to create a greater experience in Sri Lanka. A special thanks goes out to Mt. Lavinia Hotel, The Grand Hotel, Nuwaraeliya , Ceylon Tea trails, Hatton, Anantara Peace Heaven, Tangalle, and Cape Weligama,  and HTCEY Leisure which sponsored the occasion. Hon. Minister of Tourism Development, Prasanna Ranatunga, Hon. State Minister of Tourism Development Arundika Fernando, Chairman, Sri Lanka Tourism Promotion Bureau, Ms. Kimarli Fernando welcomed this initiative which will bring more recognition and publicity to Sri Lanka within UK and Europe markets.