Business & Finance
Japan further strengthens Sri Lanka Coast Guard's Oil Spill Combat Expertise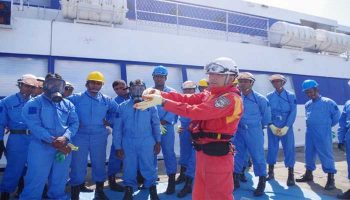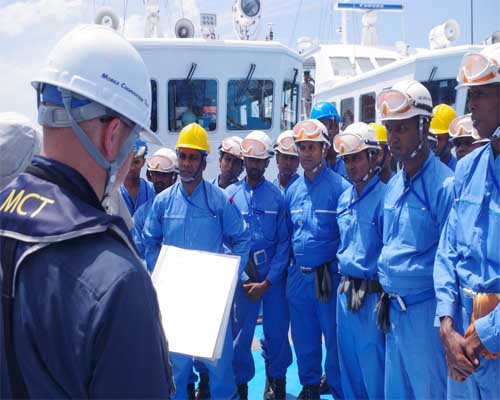 An expert team of five Japan Coast Guard (JCG) officials including two National Strike Team members specialized for combatting oil spill incidents and two Mobile Cooperation Team members specialized for the capacity development in Japan was dispatched to Sri Lanka for the period from 18 February to 27 February to conduct technical transfers to Sri Lanka Coast Guard (SLCG) officials on advance oil spill incident management techniques.
With the rapid development of the shipping industry especially transportation of petroleum, accidental oil spillages has become one of the human pressure and biggest threats to marine ecosystems. Statistics shows that approximately twenty-five percent of world's oil is transported using Sri Lanka's nearby International Logistic Sea Lane. Besides, oil spills have wide-ranging impacts that are often portrayed as long lasting environmental disasters.
Being the fifth training program of its kind conducted for SLCG since cooperation started in 2015, the program involved basic to advance skills especially on oil response and safe handling of crude-oil-generated flammable/venomous gases that leads to secondary disasters. Following tabletop learning on Japan`s safety standards, by using protection equipment including gas detectors a stimulated oil spill drill at open sea near Galle was conducted consuming water disposable markers substituting an actual oil spill. Japan design and built 30 meter two Fast Patrol Vessels & oil spill combat equipment granted through JICA was utilized in the training where 62 SLCG officers participated, and in sum more than 200 SLCG officers is to receive training under six year`s JICA technical cooperation ending in 2021.
"JICA plans to continue its support to Sri Lanka Coast Guard in enhancing maritime cooperation activities between both countries. We hope SLCG will make appropriate arrangements to properly sustain these techniques even after JICA and JCG phase-out from the program", said Fusato Tanaka, Chief Representative of JICA Sri Lanka.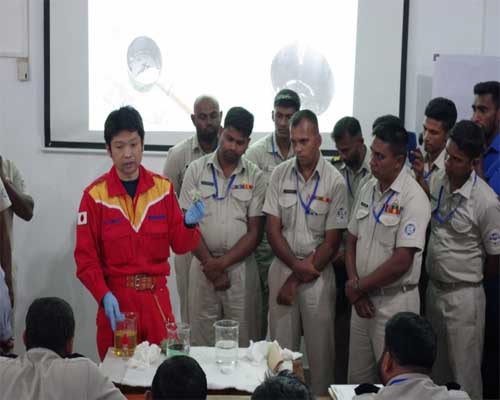 A closing ceremony hosted by Director General of SLCG Rear Admiral Wimalathunge was held on 28th of February in Mirissa SLCG Headquarters to handover certificates to training participants followed by an evaluation session on the training outcomes. Representatives from Embassy of Japan, Japan Coast Guard and JICA attended the ceremony.